Bayonetta And Vanquish Are Being Remastered In 4K, According To Leak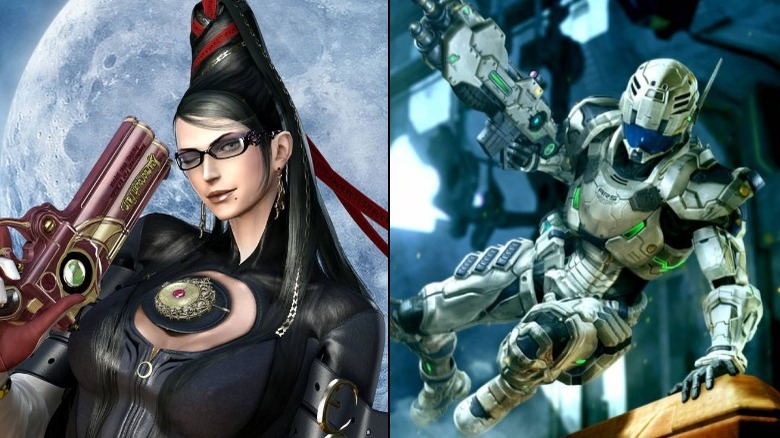 Bayonetta and Vanquish are two of PlatinumGames' finest titles, yet both have been essentially trapped in the last generation for PlayStation and Xbox players. It seems that will no longer be the case come February, as both games appear to be getting current-gen remasters.
Two Microsoft Store listings have shown up for Bayonetta and Vanquish, each touting a native Xbox One experience, and each pledging to support 4K Ultra HD and 60 frames-per-second gameplay on Xbox One X. We're nothing if not skeptical, and we considered that, maybe, just maybe, these listings were mistakes. But both store pages very clearly state, "Remastered for the First Time on Xbox One," and both titles have a release date of Feb. 18, 2020. So it's probably safe for us to take our skeptic hats off. These games look like they are indeed coming next year.
What we don't know at this point is whether or not Bayonetta and Vanquish will get remasters on PlayStation 4, as well. We can't imagine Sega skipping that console, so if we had to guess, we'd say both games will hit PS4 on that same date, and both will support 4K and 60 frames-per-second on the PlayStation 4 Pro. We just don't have the same solid evidence as we do on the Xbox One side to back it up. But don't be surprised if that evidence surfaces sometime soon.
In the meantime, we'll be clearing out hard drive space on our Xbox Ones to make room for Bayonetta and Vanquish. One is chock full of melee-focused arcade action; the other is a faced-paced sci-fi shooter. And yeah, you could play them via backward compatibility on your Xbox One, as the 360 versions of both games support that feature. But the remasters will undoubtedly look better, so if you don't already own them, you might want to hold off until February.