Minecraft Becomes YouTube's Most-Watched Video Game Of 2019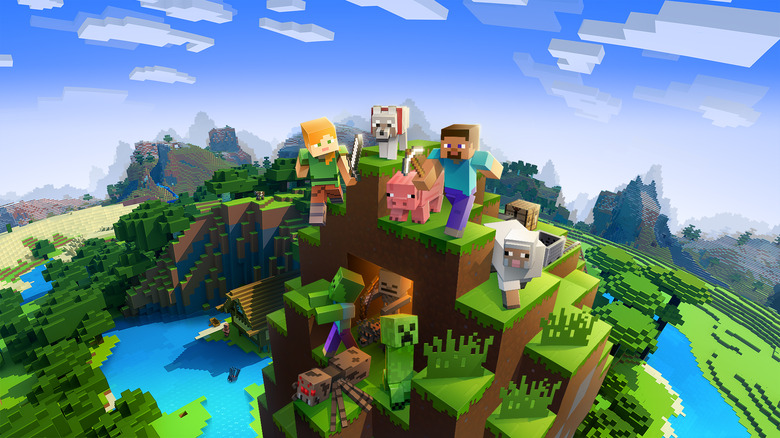 The end of 2019 is almost upon us, and YouTube, as it's done for the past several years, is celebrating the year in review. The annual YouTube Rewind went up on Dec. 5, highlighting various records that have been set on the platform. Considering how big a deal gaming is on the platform, the video highlighted a few interesting statistics, including the most-watched video games on YouTube. It should come as a shock to absolutely no one that Minecraft dominated this field.
Advertisement
That portion of the video, set to a remix of Billie Eilish's "Bad Guy," counted up the most-watched games on YouTube. Coming it at No. 5 was Roblox, which logged more than 100 million monthly active users in August this year. On YouTube, Roblox videos reached 29.6 billion views on YouTube in 2019. Following that was the Garena-published Free Fire, which earned 29.9 billion views. The mobile battle royale game made $100 billion in lifetime revenue, according to Pocket Gamer, so its presence on YouTube fit the bill.
At No. 3, we had Grand Theft Auto 5, which gathered 36.9 billion views in 2019. The game may have originally came out in 2013, but the roaring popularity of GTA Online can't be underestimated. Rockstar knows this, considering it still updates the online service to this day. The next game on the list nearly doubled the number of views of GTA, reflecting that explosive battle royale trend. Fortnite earned 60.9 billion views in 2019, and we probably don't need to explain why.
Advertisement
Finally, at the No. 1 spot sat Minecraft, which has been a juggernaut in the gaming industry for years now. YouTube counted a crushing 100.2 billion views in 2019, and it doesn't look like the game will lose steam anytime soon. Since opening up to the Chinese market, nearly 300 million new users registered to play the title.