Dr Disrespect Signs A TV Deal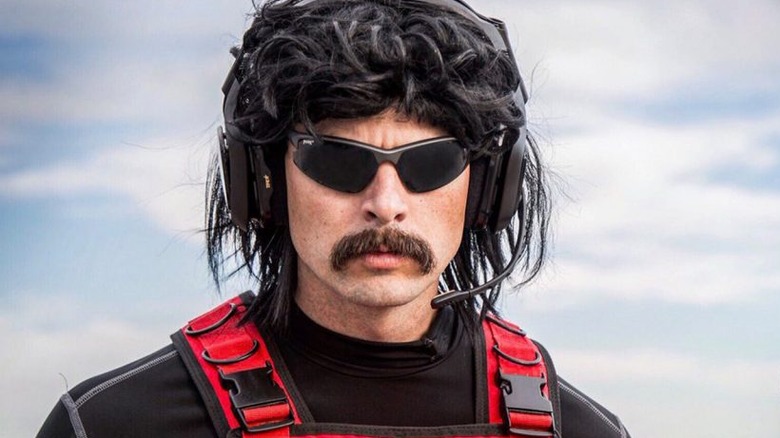 Dr Disrespect's latest goal is, "World domination, baby!" The streamer has indeed dominated Twitch with his bombastic personality and is now setting his sights on a more traditional medium: television. Someday in the future, we'll see a Skybound Entertainment-produced scripted TV series centered around none other than the Doc himself. 
According to The Hollywood Reporter, both the Doc and the folks at Skybound are interested in telling the story of how Dr Disrespect became the mustachioed, braggadocio, macho man extraordinaire. He certainly wasn't born with that impressive mullet and wrap-around sunglasses, and due to the nature of streaming, the man behind the glasses — Guy Beahm –hasn't been able to explore that story himself. But he has ideas. Beahm will have a heavy hand in the production, saying, "The one thing I try to focus on is making sure everything stays consistent. You don't want to lose the authenticity of the character."
The whole of the project is still in very early talks, but Beahm did mention "some early discussions around animation." Animation feels like the right medium for rendering the cartoonishly arrogant Doc. Uncharacteristically modest, Beahm said that he is hopeful that the eventual televisions series will help to further legitimize streaming.
Skybound co-founder and president David Alpert agrees.
"Every time a new medium emerges it's dismissed. Rock 'n' roll was referred to as noise when it first emerged, but today my kids are taught that the Beatles are geniuses," Alpert said.
The Doc's following is anything but underground or even niche: he boasts 3.8 million followers and daily streams that amass hundreds of thousands of viewers. At the 2019 Esports Awards, he was honored with the title of Streamer of the Year, despite the various controversies he has courted in the past few years. It seems that even the most outrageous of scandals — like cheating on his wife — haven't managed to mar his career. 
Dr Disrespect may truly take over the world.