Final Fantasy 7 Remake Highlights Barrett With New Trailer And Wallpapers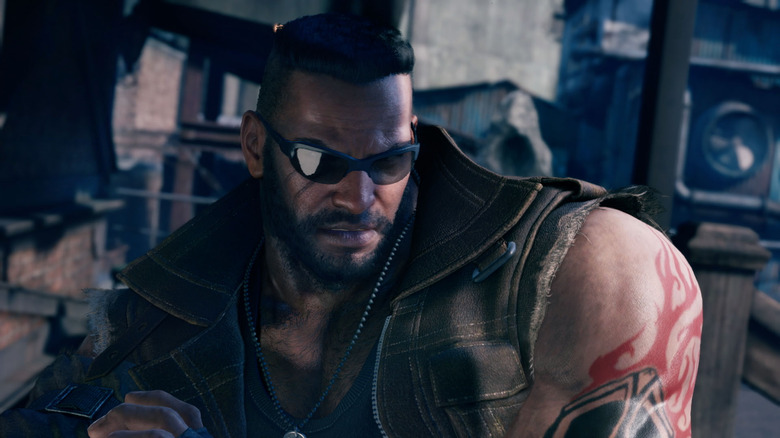 With Final Fantasy 7 Remake mere months away now, the hype is slowly building up to a hopefully epic limit break. As part of the march toward launch, Square Enix has been releasing wallpapers and avatars for main characters. This time around, everyone's favorite gun-for-a-hand loudmouth is in the spotlight. Square Enix announced them in a tweet, featuring a short trailer of Barrett in action.
In #FinalFantasy VII Remake, the leader of the anti-Shinra group Avalanche is Barret Wallace, take a look at him right here!

We've updated the official #FF7R website with new wallpapers and avatars featuring Barret, download them here
👉 https://t.co/i1qixFLOa6 pic.twitter.com/hoSnnzDrfI

— FINAL FANTASY VII REMAKE (@finalfantasyvii) December 6, 2019
If you look at Square Enix's website, you'll find the Barrett wallpapers and avatars. Luckily, the wallpapers cover both desktop and mobile and various resolutions, so no matter your device, you should be able to find something that works for you. However, you'll also notice some blank slots reserved for Tifa Lockhart and Aerith Gainsborough, so if you fancy those two characters, keep an eye out for more from Square Enix. Cloud's assets are already up, as well, so by the time the game launches, the first four party members should be covered.
For those of you wondering whether some other memorable Final Fantasy 7 characters will be getting wallpapers, we don't want to get your hopes up. It's been well documented that this remake will be split into multiple parts, with this first game covering only Midgar. That means we likely won't see characters like Yuffie or Cait Sith in their glorious high-definition beauty any time soon.
These assets aren't the only way Square Enix is gearing up for Final Fantasy 7 Remake, either. In Tokyo, the company will take over the Tokyo Skytree to transform part of the space into a Midgar-themed paradise from Feb. 6 to April 22.
Final Fantasy 7 Remake releases on March 3, 2020, exclusively on the PlayStation 4. Previous Final Fantasy titles have launched on other platforms, even years after release, so if you don't have PS4, you might just need to have patience.