Marvel's Avengers Getting A Prequel Novel Before Release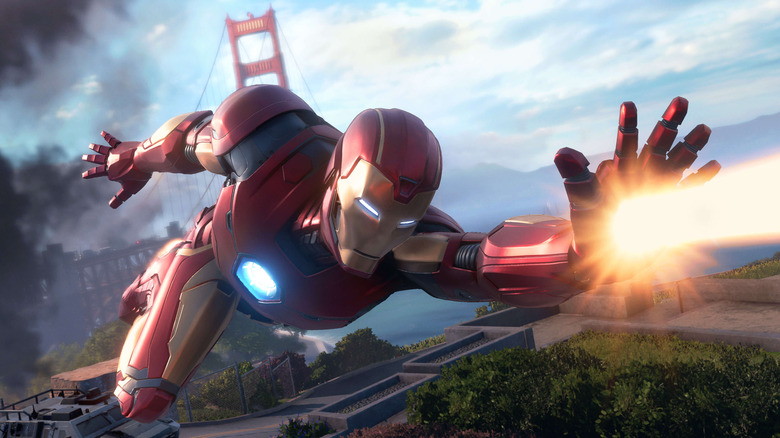 The MCU may have wrapped up an epic Avengers saga this year, but Crystal Dynamics might be looking to start up a rich universe of its own. Marvel's Avengers, which comes out next year, happens to be getting a prequel novel ahead of its release. Titled Marvel's Avengers: The Extinction Key, this novel covers the Avengers' conflict against the Zodiac, an ancient organization.
We'll follow Captain America, Iron Man, Thor, Black Widow, and Hulk — the core part of the Avengers group — as they team up with other Marvel characters and groups, including Doctor Strange, Doctor Voodoo, and SHIELD. Meanwhile, Zodiac is trying to obtain a weapon called the Zodiac Key. In the Marvel comics, the Zodiac Key grants the wielder incredible powers, like the ability to teleport or launch energy blasts. Whether this novel will remain true to that has yet to be seen, but it could be a big part of whatever the "extinction key" is.
According to IGN, the novel will be authored by Greg Keyes, a New York Times best-selling author. His primary focus is in sci-fi and fantasy, and he's previously worked within other iconic universes like Star Wars and The Elder Scrolls, so we'd say the Avengers are in capable hands here.
The Extinction Key's publisher, Titan, will also publish an official art book for the game later this year by Paul Davies. Marvel's Avengers: The Art of the Game will take a deep look into all sorts of sketches, character art, and renders that Crystal Dynamics has produced in the process of developing the game.
It's interesting that Marvel and Crystal Dynamics have decided upon a novel for the prequel rather than, say, a graphic novel or a multi-part comic book run. Nonetheless, if you want to get an early look at this iteration of the Avengers, keep an eye out for Keyes' upcoming novel.
Marvel's Avengers launches on May 15, while The Extinction Key precedes it on March 31. Marvel's Avengers: The Art of the Game is set for release on Sept. 1.