Tekken 7 Reveals Two DLC Fighters, And One Is Brand New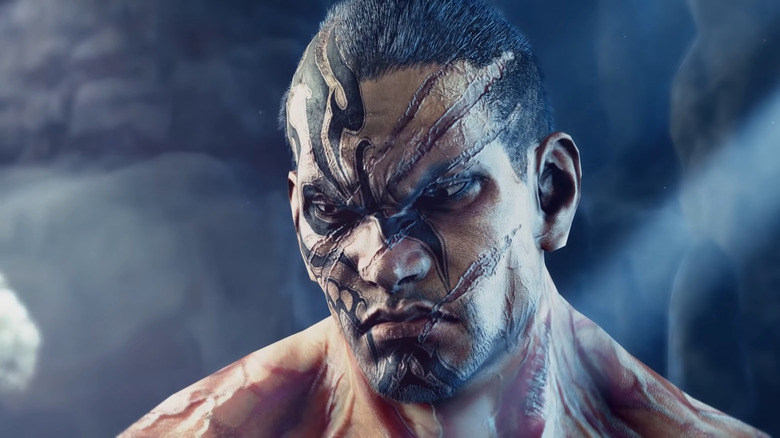 Fighting game fans rejoice! We just found out about the two new DLC fighters that will join the Tekken 7 roster as part of the third Season Pass. Both characters are big for various reasons: One character is a complete newcomer to the franchise named Fahkumram; the other, Ganryu, is a returning sumo-wrestling alum.
These characters were revealed at the Tekken World Tour Finals 2019 in Bangkok, each receiving a short trailer showing off their skills. The biggest news here probably revolves around Fahkumram, since he's a completely new variable. This mountain of a man uses Muay Thai to absolutely clobber his opponents. If that wasn't intimidating enough, the trailer highlights some of his Power Crush moves, or attacks that can't be interrupted. They fit his design quite well, considering he looks like the kind of guy who can take a lot of punishment and dish out something even worse.
Longtime Tekken fans will remember Ganryu, a series staple since the very first game. This sumo wrestler has joined the King of the Iron Fist tournament once again, this time as a streamer. His motivations, though, are purely based on love, as he's trying to impress his longtime crush Julia Chang and support her reforestation mission. Despite his big frame, Ganryu moves pretty quickly, and his throws can set you up for some devastating combos if you aren't careful.
A new teaser for Leroy Smith, who was previously announced as part of Season Pass 3, also dropped over the weekend. This fighter uses Wing Chun as his fighting style, which means he specializes in rapid flurries and calculated movements.
By now, we know everything that's coming in Season Pass 3. Zafina was the first fighter revealed from the pass, and she's currently in Tekken 7. Leroy, Ganryu, and a new frame data display will join the game on Dec. 10. Finally, Fahkumram and a new stage are on the way, set to arrive some time in Spring 2020.