Ashen Comes To Steam And GOG After Epic Exclusivity Ends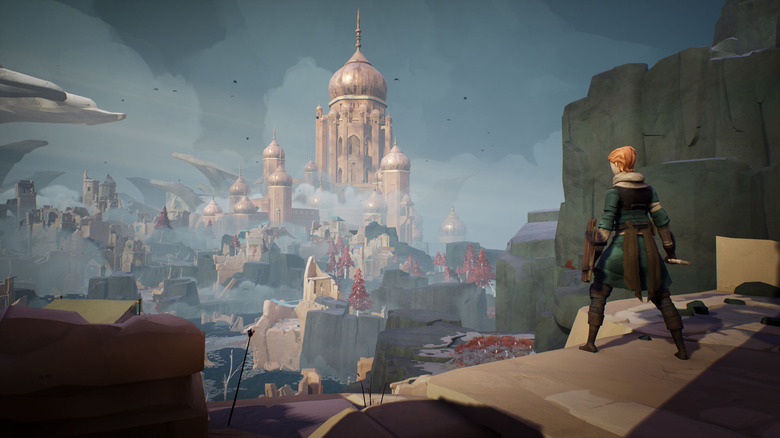 Ashen, the action roleplaying game from A44 and Annapurna Interactive, has come to Steam and GOG following a year of exclusivity on the Epic Games Store.
Before becoming one of the first Epic exclusives, Ashen topped many Steam wishlists. The action unfolds in a passive open-world co-op setting, allowing you to choose how you interact with the other players you encounter. Billed as "Souls with a twist," Ashen uses stamina-based combat, though AA4 promises "no two gameplay experiences are alike."
"Whether you're exploring bogs, investigating a fjord or pillaging an old palace, where you are at any given moment will dramatically alter the course of your adventure. It's a brutal open world; you're just living in it," says the official description.
Filled with dangerous encounters, including the flora and fauna, Ashen rewards thoughtful gameplay and strategic choices. Even the most trivial confrontations can have lasting consequences and the developers encourage you to study the environment and its denizens. Crafting, ranging from blacksmithing to foraging, will also play an important role in your fight for survival. The game will especially delight fans of Mark Lawrence's The Broken Empire trilogy, as the author worked closely with A44 to develop the narrative.
IGN awarded Ashen an 8.5/10, praising its combat, rewarding progression system, and gorgeous open-world. "A44's action-RPG wears its Dark Souls-inspired identity proudly, delivering nearly identical mechanics and progression systems along with a captivating open world and gorgeous art style," wrote Steven Petite. "Those, combined with charmingly minimalistic two-player co-op, elevate Ashen to more than just a Dark Souls clone. Whether you're tiptoeing through a shadowy dungeon, squaring off against a massive boss, or exploring off the main pathway, Ashen has enough of its own ideas to feel additive instead of derivative."
You can grab Ashen and the Nightstorm Isle DLC for 20% off on Steam or GOG in celebration of its release. A44 recommends completing Jokell's side journey "Birthright" before starting Nightstorm Isle.