Final Fantasy 7 Remake's PlayStation Exclusivity Ends In March 2021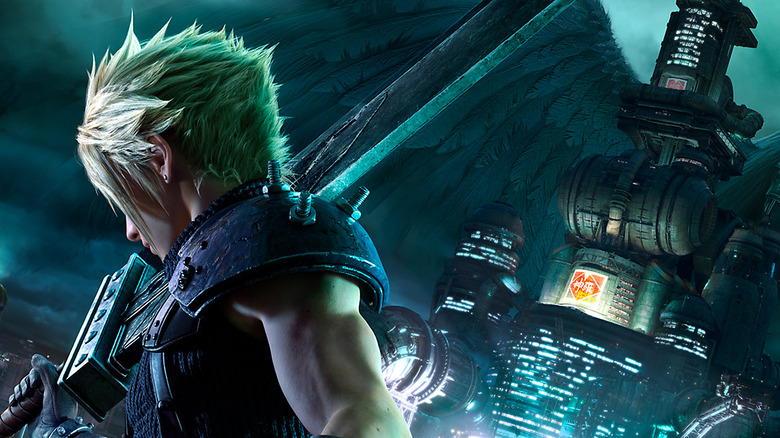 Final Fantasy fans on PC and Xbox One can seemingly breath a sigh of relief. A change to Final Fantasy 7 Remake's cover art yesterday confirmed that the game is, indeed, a time exclusive on PlayStation consoles. Unfortunately, that exclusivity period is pretty darn lengthy.
Twitter user @Wario64 pointed out yesterday that a small label was added to the Final Fantasy 7 Remake cover; one that noted the game's exclusive status on PlayStation, but revealed in small print that Sony only had dibs on the game until March 3, 2021. That is exactly one year after FF7 Remake is set to release on PlayStation 4, which means you absolutely will not be able to play the title on anything but a PlayStation console during that stretch.
Final Fantasy VII Remake box art updated with timed exclusive disclaimer – until March 3, 2021 pic.twitter.com/IGL0f5dbBb

— Wario64 (@Wario64) December 10, 2019
That's an awful long time to wait if you're on another platform. That date is actually a few months into the start of the next generation, should both Microsoft and Sony hold true to their word and release consoles in Holiday 2020. Still, this is good news because it's the first actual confirmation we've received that Square Enix didn't outright give this game to Sony.
The company clearly plans on releasing Final Fantasy 7 Remake through other channels, and while PC seems like a shoo-in given Square Enix's history, the company's recent work on the Xbox One — a slew of Final Fantasy titles are coming to Game Pass in 2020 — could be a good sign for Final Fantasy 7 Remake's prospects on Xbox One and/or Project Scarlett.
We've known since its birth years ago that the title would come to PlayStation, and given the original's ties to the PSone, exclusivity sort of made sense. It's comforting, however, to know that exclusivity has an end date. We'll definitely keep our eyes peeled for news on where else Final Fantasy 7 Remake might end up. The more platforms, the better.