Sony-Developed MLB: The Show Will Become A Multi-Platform Game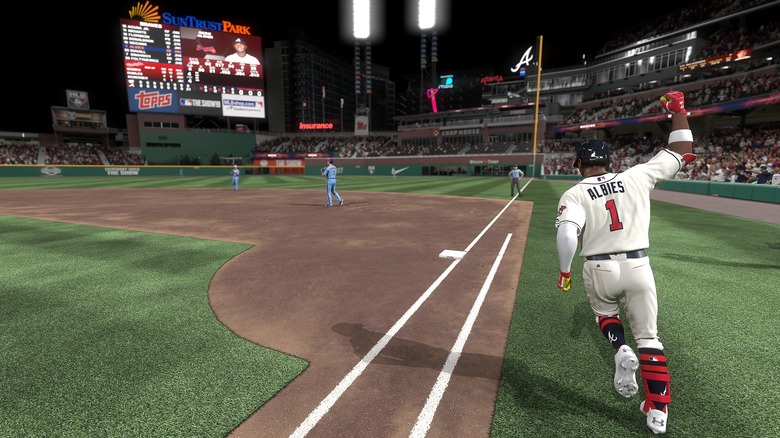 MLB: The Show has been, hands down, the premier baseball video game for quite some time. Unfortunately, you could only ever find the series on PlayStation consoles. The titles are developed by Sony and published by Sony, and given that the company loves its exclusives, it wasn't exactly surprising you could only play MLB: The Show on Sony platforms.
That could change "as early as 2021," according to Major League Baseball.
MLB announced yesterday it had struck a new deal with Sony to keep The Show alive for another few years. But the press release put out by the league included another interesting tidbit: MLB: The Show is apparently going multi-platform. MLB stated that the game will come, "for the first time ever, to additional console platforms beyond PlayStation as early as 2021." And that is huge, huge news for baseball fans on PC, Xbox One, and Nintendo Switch, who've really been suffering these past few years.
But we have to admit: this is kind of weird. Sony's San Diego studio will continue to develop MLB: The Show, and Sony will continue to publish the game, as well. That same Sony is going to put the game out on other platforms? Are we sure we're talking about the same company?
It's not unusual these days to find platform holders putting their games in other places. Microsoft has proven to be wide open in this regard, bringing titles like Ori and the Blind Forest to Nintendo Switch. Nintendo, too, has shown a willingness to dabble, shipping iconic franchises like Super Mario and Animal Crossing to mobile. Sony, however, has always appeared reluctant to join the fray.
Perhaps Major League Baseball twisted Sony's arm a bit. Or perhaps Sony simply saw there was more money to be made by putting MLB: The Show in more places. Regardless, there's a very good chance that, come 2021, we could be playing a Sony video game on whatever Xbox or Nintendo console we happen to own. Not only is that a blessing for baseball fans — it's just wild.