Star Wars Jedi: Fallen Order Gets A Fancy New Photo Mode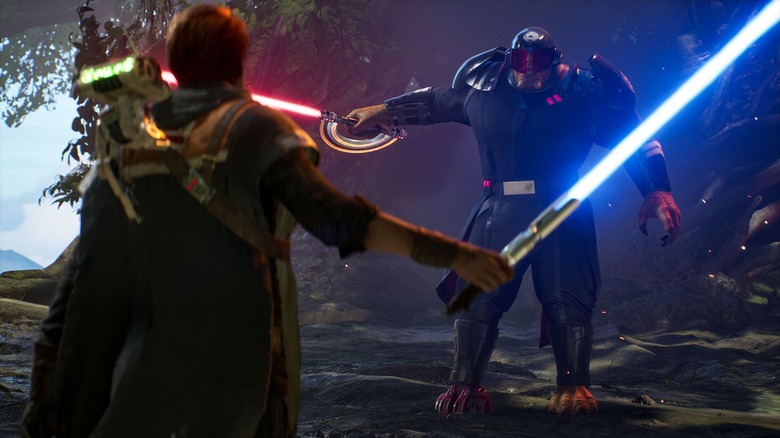 Ah, Star Wars Jedi: Fallen Order — the game that made us believe in Star Wars video games again. The game that somehow didn't quality as a Game of the Year contender, even though Death Stranding came out only a week before it. It's a mash-up of many different genres that somehow works. And it's so very pretty to look at.
We shouldn't be surprised, then, that Jedi: Fallen Order is getting a photo mode in its next update.
The developers at Respawn dropped the news over on Reddit, announcing that a patch — scheduled to arrive sometime today — will bring a number of improvements to Jedi: Fallen Order. Many bugs will get squashed in this latest pass, including some that made for either comical or frustrating traversal on the game's planets. A highly requested change is also coming to lightsaber customization. We don't want to spoil the game if you haven't played yet, but let's just say that your lightsaber changes at some point, and this removed the ability to customize a key part of it. The patch will fix that.
Really, though, the headlining feature in this update is the photo mode. Video game photography can sometimes be just as beautiful as shots taken out in the real world, and now you'll get to travel the galaxy in Jedi: Fallen Order and snap photos to your heart's content.
How do you use this new photo mode? It seems dead simple, as a matter of fact. All you have to do is enable Photo Mode in the game's settings menu. From there, you can activate it by pressing down on both the left stick and right stick of your controller. There are all sorts of tweaks you can make while in photo mode, including adjustments to camera position, tilt, zoom, focus, exposure, and more. There's even an option for a filter — Cal's Instagram account is going to absolutely explode.
If you own Jedi: Fallen Order, keep an eye out. The update that adds all of the above fixes and photo mode should be delivered at some point today.