Fallout 76 Patch Breaks Legendary Armor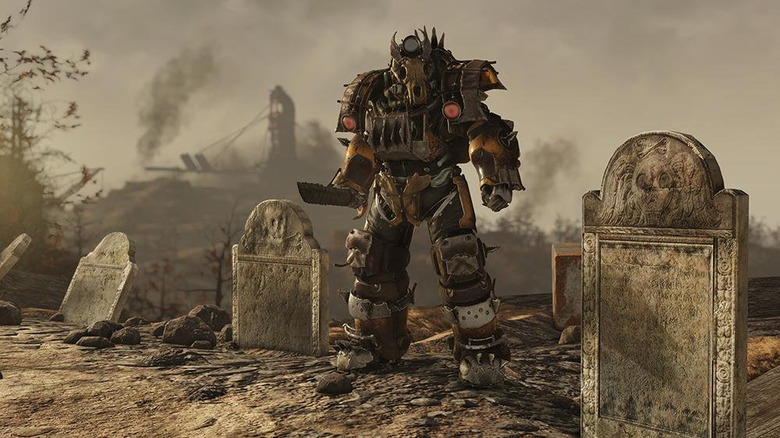 We thought it was impossible, but despite everything, there is more bad news about Fallout 76. Update 16, which released just yesterday, appears to have created a big new problem for Bethesda. Rather than fixing Fallout 76's infamous issues, players are reporting that the update is causing their legendary armor to break the moment they reload a weapon.
Advertisement
Basically, this bug is apparently nullifying the effects on legendary sets of armor. One player posted their experience to YouTube, while others went to Reddit to see if this phenomena was widespread. YouTuber Jas Thompson was definitely not the only player venting their frustration. Although this bug evidently doesn't happen each and every time a player reloads, it has happened enough that fans are once again questioning whether or not Fallout 76 is worth the trouble.
The Reddit thread discussing this brand new Bethesda ballyhoo pointed out that this isn't something affecting the majority of players, so fixing it might not be a high priority. We've yet to see any official word from Bethesda as to whether the devs are aware of this armor breaking issue.
Advertisement
Aside from the bug, though, Update 16 brings in limited time holiday events and items, giving players a chance to get into the holiday spirit by handing out Santatrons. These robots will totter around your C.A.M.P., spreading holiday joy with candy and toys. 
More pressing, this patch is supposed to fix one of the most contentious problems with the controversial Fallout 1st subscription. Players who opted in to Fallout 1st were surprised to find that their "private worlds" weren't very private. Anyone on their friends list — which might be lengthy — had access to their so-called private worlds. Update 16 fixes this, with Bethesda saying, "We've added a new button to the Play Menu for Private Worlds that you can use to decide whether players in your friends list can enter your Private World."
At least some things are getting fixed. We'll let you know if we hear more about the armor glitch.