Baby Yoda Finds A New Home In The Sims 4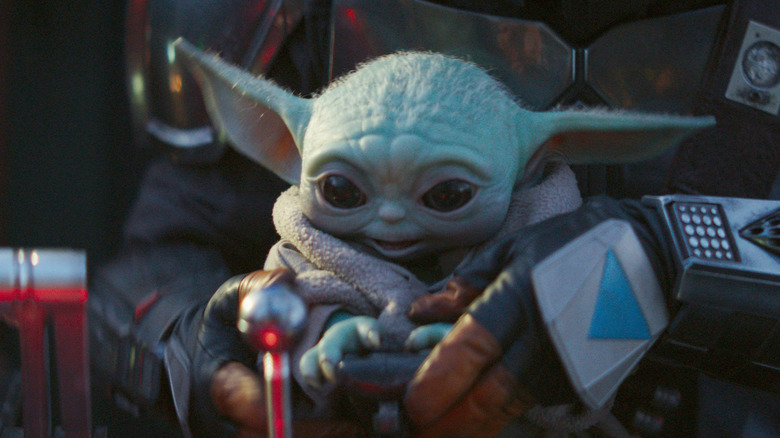 Baby Yoda has taken the internet by storm in a way few other things have. Even if you've somehow never heard of Star Wars until recently, Baby Yoda has likely been on your radar ever since Disney+ started airing The Mandalorian. If you can't get enough of the cute little guy, why not add him in your virtual house in The Sims 4?
A recent update from EA and Maxis has added a statue of Baby Yoda to the official in-game shop. That's right, this isn't a mod or some sort of hoax: Baby Yoda is actually in The Sims 4. This comes to us after a huge update launched for the game on Dec. 12. There's a long laundry list of patches to all the different expansions, along with a few small new features and tweaks. Funnily enough, though, in the hundreds of words that make up the patch notes, "Baby Yoda" doesn't appear once. He was simply discovered by players, who then let everyone else know via Twitter.
You can put a statue of Baby Yoda's likeness in your home by going into Buy Mode, selecting Decorations, and filtering by Sculptures. For all the cuteness the he radiates, apparently he's only worth one Environment point, according to reports for Polygon. Nonetheless, there's a lot we would do to get this guy, and paying 504 Simoleons doesn't seem like too much trouble.
This surprise release makes some sense, when you think about it. EA, publisher and parent company of Maxis, owns the video game rights to Star Wars right now (hence the recent Battlefront games and Jedi: Fallen Order). There probably weren't as many hoops to jump through to get Baby Yoda's likeness in another title under the EA umbrella. In fact, this isn't the first time The Sims has skirmished with the legendary sci-fi franchise. Back in 2015, Maxis added some new costumes inspired by the Star Wars universe, including some Mandalorian armor as well as Darth Vader's whole getup.