Fortnite Goes Old School With Newest Feature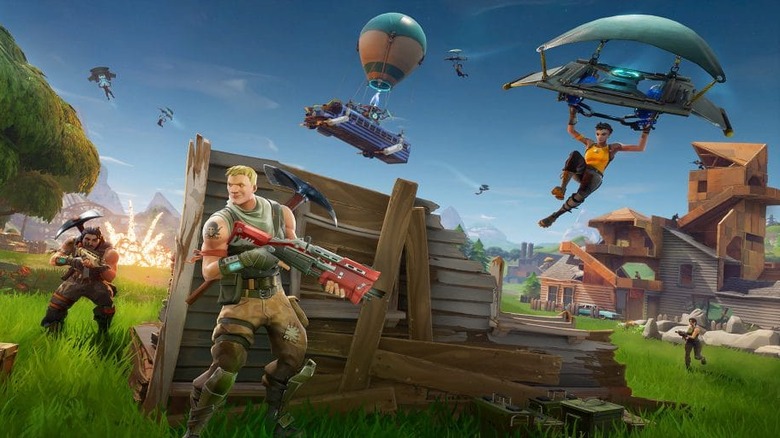 Though fairly new to the scene, Fortnite has managed to establish itself as the game to play. The envy of other battle royales, Fortnite has become something of a trendsetter by making use of fresh mechanics and promotions designed to keep players from jumping ship. Fortnite's newest update, however, goes old school. Console players can now enjoy the retro experience of multiplayer split-screen in Fortnite.
Advertisement
The 11.30 patch notes warn this is an early release, and will likely have some kinks to work out. Epic Games asks players to report bugs via the in-game Feedback tool. Buggy or not, players can now hop on squads and duos together locally in true couch co-op style, a feature that brings to mind the good old days of Halo. In 2015, Halo 5: Guardians decided that the split-screen feature was obsolete and did not support it.
Split-screen options fell out of favor as online multiplayer gained popularity. It was easier for everyone to have their own screen on their own devices than for four people to squint at their respective corner of the TV. The switch also mitigated the great "screen cheating" debacle that used to plague multiplayer matches. In Fortnite's split-screen mode, everyone is on the same side, so peeking at your buddy's screen is just fine.
Advertisement
Most players heard about the new option via a Twitter announcement from Fortnite Status stating Epic had temporarily disabled the split-screen feature. It might be more buggy than the devs anticipated. The account assured players that it would let them know when it was fixed and reinstated. Until then, you'll have to make do with the standard multiplayer fare.
Beyond the split-screen debut, update 11.30 introduced some small changes and bug fixes, including preparations for the Star Wars: The Rise of Skywalker live event at Risky Reels on Dec. 14 at 2 p.m. ET.