This Popular Naughty Dog Re-Release Is Helping Charities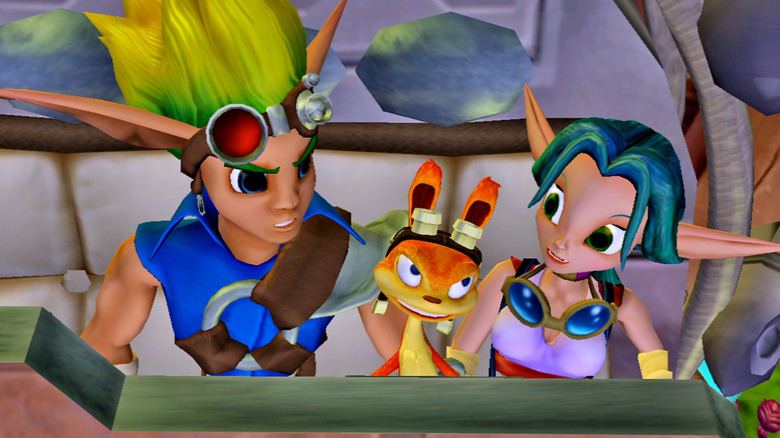 It may be hard to believe, but Naughty Dog has been in business for 35 years now. As the saying goes, time flies when you're having fun, a concept that's been integral to the studio's games since the Crash Bandicoot days. To celebrate that incredible milestone, Naughty Dog teamed up with Limited Run Games to release physical version of the Jak and Daxter games for the PlayStation 4. And Naughty Dog announced that all the money the studio received from those sales would go to charity.
The charities Naughty Dog wants to support specifically are K9s for Warriors, Child's Play, Surfrider Foundation, LGBT Center of Los Angeles, AbleGamers, and DAGERS.
Half of these causes focus on gaming, with AbleGamers and DAGERS both helping disabled gamers play their favorite games. Meanwhile, Child's Play connects children in hospitals with video games, offering them a means to have fun in what may otherwise be a downer of a place.
The other three causes tackle other issues outside of gaming. K9s for Warriors unites veterans suffering from the traumatic aftermath of war with service dogs. The Surfrider Foundation has a mission to protect the beaches and coastlines around the world. And the LGBT Center of Los Angeles provides support to those who identify as LGBTQ+ in the L.A. area. Considering Naughty Dog works out of Santa Monica, which is near L.A., it's nice to see the studio support the world at large while also helping out its local community.
"We're proud to lend our support to these groups advocating and advancing important work for accessibility, environmental conservation, veterans, the LGBTQ+ community, and children's hospitals," Naughty Dog said in a PlayStation Blog post.
After Limited Run Games launched these Jak and Daxter re-releases, Collector's Editions sold out within mere hours, while the normal versions were all snatched up by the end of the first week. Considering how beloved those PlayStation 2 classics were, that demand shouldn't surprise anyone. If you missed out, all you can do is wait and hope with bated breath that Naughty Dog and Limited Run team up again in the future. Good things happen in the world when they do, after all.