Apex Legends Drops Millions On Esports With A Catch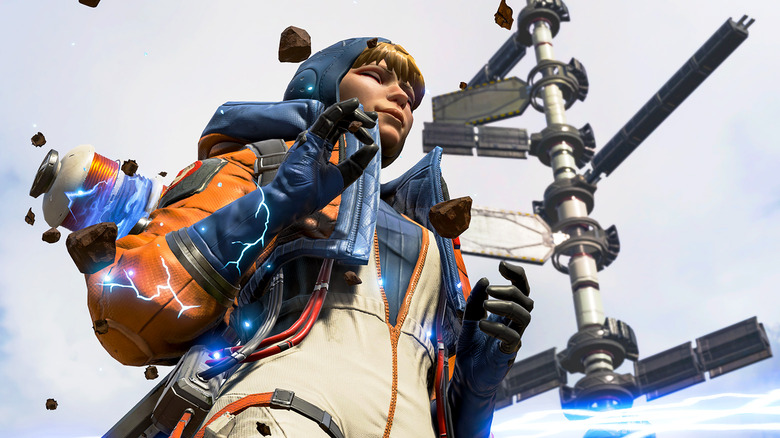 After ten months of dropping into Kings Canyon and World's Edge, Apex Legends has set its sights on something bigger: esports. Today, Respawn and EA announced the Apex Legends Global Series, a worldwide event that brings together the most competitive players in a set of heated tournaments. The prize pool, when it's all tallied up, adds up to more than $3 million.
Advertisement
Anyone can compete to be part of this tournament; that is, if you're playing on PC. Apex Legends players on PlayStation 4 and Xbox One — at least at the time of writing — are being completely left out. This isn't necessarily uncommon, considering how many other esports primarily take place on PC. But it's still disappointing, considering the fact that Fortnite's competitive scene supports several platforms.
To be eligible, your PC needs to at least meet the system requirements to run Apex Legends. Beyond that, all you need to do is form a team with two friends, register with the leaderboards, and start playing official Online Tournaments, which you can access right from the game itself. If you rank well enough, you could be invited to Premier Events, which are essentially tournaments to see if you qualify for the big stage. The best players, though, can bypass the Premier and head straight to the Major Events.
Advertisement
The Majors are the games to watch if you're into high-level competitive play. The first three Majors gather 100 squads, and they all compete for a $500,000 prize pool at each event. The final Major will be the Apex Legends Global Series Championship, featuring only 60 squads as they duke it out for glory (and a cool $1 million).
The first Online Tournament will take place on Jan. 25 and 27, and the winners will qualify for the Majors. Then on Feb. 29 and March 2, another series of tournaments will take place, as players attempt to qualify for the first Premier. Come March 13, the first Major kicks off in Arlington, Texas. If you think your Apex Legends skills are up to snuff, check out the rules to see if you're eligible to compete.