The Real Reason This Blizzard Game Just Got Delayed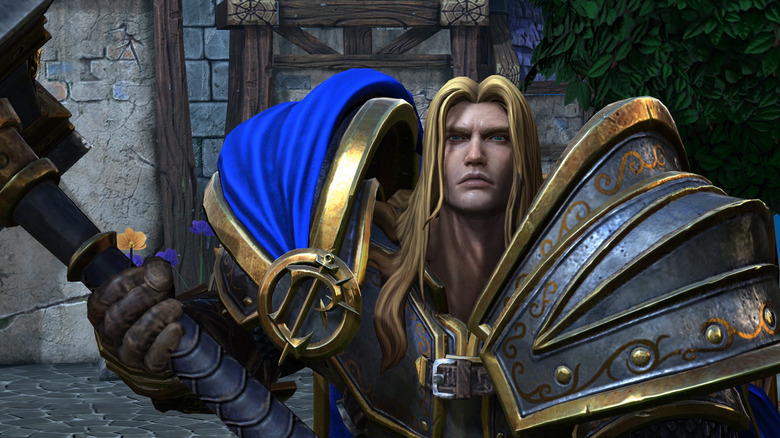 Blizzard wants to take its fans down memory lane, but unfortunately, it needs a little bit more time before it can. During BlizzCon 2018, the company unveiled a shiny cinematic trailer for Warcraft 3: Reforged, a remake of the classic game. Long-time nostalgic fans were excited about the 2019 release window, but considering there are only a few days left until the year closes out, Blizzard had to deliver some disappointing news: Warcraft 3: Reforged is getting delayed into 2020.
Advertisement
Luckily, we don't have to wait too long for it to be in our hands. The game is now set for a Jan. 28, 2020 release, just a few short weeks from now. The development team at Blizzard chalked this short delay up to a small bit of polishing.
"Though we've been working hard to get Reforged in your hands before the end of the year, as we started approaching the finish line, we felt we'd need a little extra development time for finishing touches," Blizzard wrote. "As always, our goal is to honor the high standards you hold us to."
Warcraft 3, released back in 2002, gave players a real-time strategy experience that took players to Azeroth in the midst of war. You could play more than 60 single-player missions or hop online to play against other players. Younger readers might recognize the name Azeroth more from World of Warcraft, the MMO that also got the nostalgia treatment recently with WoW Classic.
Advertisement
You can pre-order the game from the Blizzard Shop digitally for $30, but if you want more out of your experience, you can spend $40 to get the Spoils of War Edition. Like other Blizzard games, the special version of Warcraft 3: Reforged comes with extra digital goodies that carry over to other Blizzard games. For example, you'll get new heroes in Heroes of the Storm, some icons and sprays in Overwatch, and a new mount in World of Warcraft.