A Free $10 Is Waiting For You At The Epic Games Store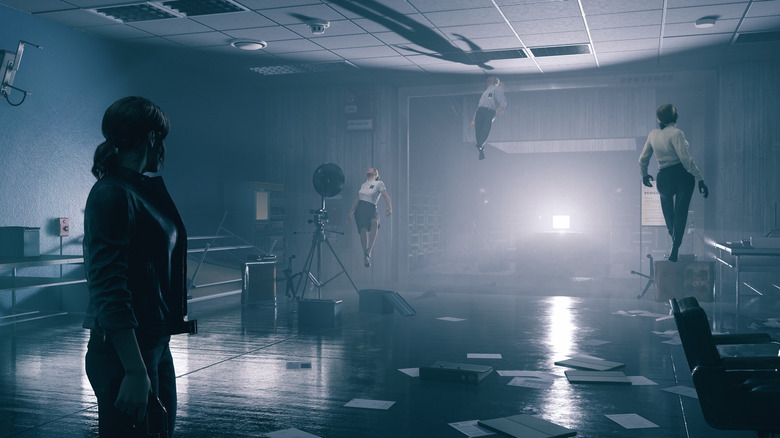 Who doesn't like free money? Epic is effectively handing some out to celebrate its big holiday sale, offering a $10 coupon for any eligible game priced at $14.99 or above. And you'll be pleasantly surprised at the kinds of titles Epic is discounting.
Interested in picking up Borderlands 3? The sale price minus the $10 coupon brings it down to $28.99. How about Star Wars Jedi: Fallen Order? That'll ring up at just $39.79. The newly released PC port of Red Dead Redemption 2 dives down to $37.99. And Control, which is considered the game of the year for many, is a mere $30.19 after all the discounts.
Those are just the headliners, of course; there are plenty more titles in the Epic Games Store, which has grown quite substantially since its launch last year. It's now the home of two prior PlayStation-exclusive titles – Heavy Rain and Beyond: Two Souls — each of which $7.99 when you use your coupon. And Ubisoft has now made a home on the platform, offering The Division 2 ($4.99), Assassin's Creed Origins ($4.99), Assassin's Creed Odyssey ($13.99), and more.
So how do you get this $10 coupon, you ask? The process is pretty darn simple. All you have to do is visit this page and click on the magical button. That'll ensure $10 is automatically subtracted from your order, but again, you'll have to make sure the game you're buying qualifies. Anything $14.99 or more counts. Anything less than that won't.
You apparently don't have to use your coupon during the holiday sale. It doesn't expire until May 1, 2020, which presumably means you can save it for a rainy day. If it stacks on top of sale prices, though, why wouldn't you use it now while the games are cheap? That's our recommendation.
We'll let you know if any other news comes out of the Epic Games Store.