CD Projekt Red Finally Made The Surly Witcher Author Happy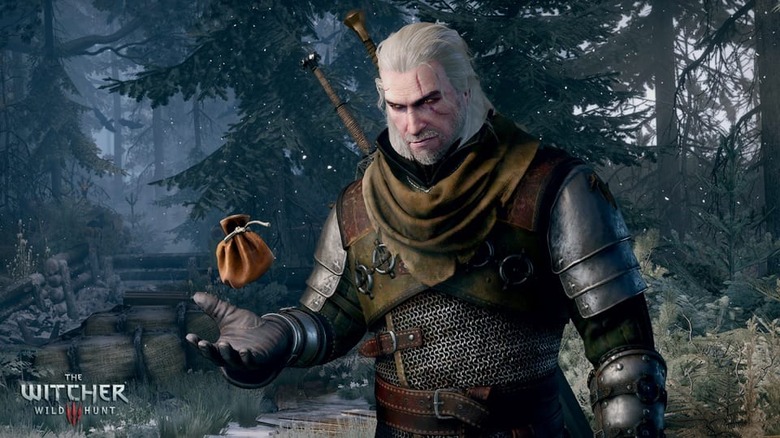 Believe it or not, the author of the best selling The Witcher series isn't a big fan of the best selling The Witcher games. Andrzej Sapkowski has been very hands off throughout the games' development; in fact, he thought they'd fail. Obviously, they didn't, but thanks to his original deal with CD Projekt Red, Sapkowski didn't see much money from this raucous success.
"They offered me a percentage of their profits. I said, 'No, there will be no profit at all – give me all my money right now! The whole amount.' It was stupid." Sapkowski told Eurogamer, "I was stupid enough to leave everything in their hands because I didn't believe in their success. But who could foresee their success? I couldn't."
After realizing his big, costly mistake, Sapkowski petitioned, and even threatened to sue, to get a share of royalties from developers CD Projekt Red. The devs said no, and ever since there has been serious legal contention between the two. Now, however, the book author and the famous studio appear to have found some middle ground. Following the release of the Netflix adaptation of The Witcher, CD Projekt Red said it had "solidified" its relationship with Sapkowski.
"We've always admired Mr. Andrzej Sapkowski's works — a great inspiration for the team here at CD Projekt Red," said Adam Kiciński, President and Joint CEO of the company. "I believe today marks a new stage in our continued relationship." 
Sapkowski didn't say anything about this new deal, or what it entails for him financially.The author has a reputation for being rather gruff and even surly, kind of like his own Geralt of Rivia. This sounds like good news, though. Gamers should rejoice because this suggests that once the devs are done with Cyberpunk 2077, they might just get around to making another Witcher game. Fingers crossed!