A Sequel Is Already In The Works For One Of 2019's Best Games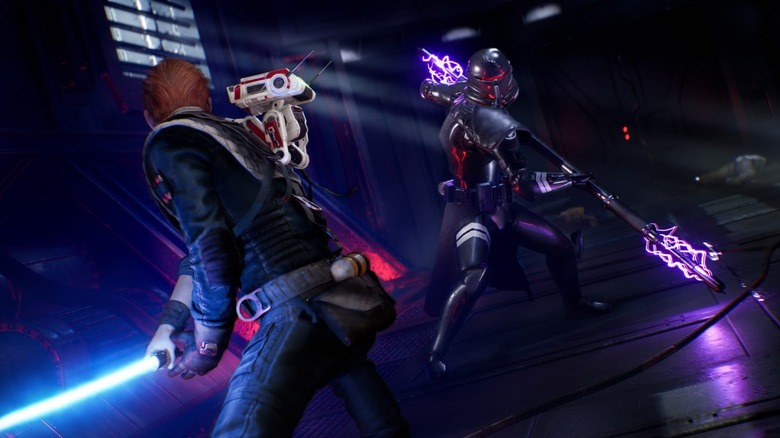 Recent job listings and a statement from one of the industry's most reliable insiders point towards a Star Wars: Jedi – Fallen Order sequel.
Respawn Entertainment has shared postings for three roles the company plans to fill for their Star Wars team: Senior Character Artist, Level Designer, and Senior Software Engineer. Though these posts do not specifically mention a sequel, the description for the Senior Software Engineer reveals the company's search for someone "passionate about the Star Wars™Universe" to help code "third person action/adventure games." This matches Fallen Order's genre.
Kotaku's Jason Schreier weighed on a ResetEra thread discussing the openings, adding further fuel to the fire. "On Kotaku Splitscreen a few weeks ago Jason said a sequel was almost a certainty IIRC, " wrote one of the commenters. As though summoned by the invocation of his name, Schreier responded: "Minus the almost. I was surprised nobody made a thread about this! A sequel was greenlit before the game even shipped."
Schreier has an established track record of breaking industry news, a reputation that lends the admission almost as much weight as it would have if it had originated with Respawn or Electronic Arts. The revelation hardly comes as a surprise given Fallen Order's favorable reviews and impressive sales. IGN awarded the title a 9/10 and it has maintained high marks among the Steam user base. According to EA, Fallen Order sold more digital downloads than any other Star Wars game to date within two weeks of launch, outselling Battlefront 2 by more than 2 to 1 in terms of digital console copies.
A Fallen Order followup is an exciting prospect, especially given its status as a canon entry in the Star Wars universe. With The Rise of Skywalker marking the conclusion of the original Star Wars saga, fans will need something to fill the void as they wait for Disney to launch a new Star Wars-based franchise.