Ellie From The Last Of Us Just Showed Up In A Different Zombie Game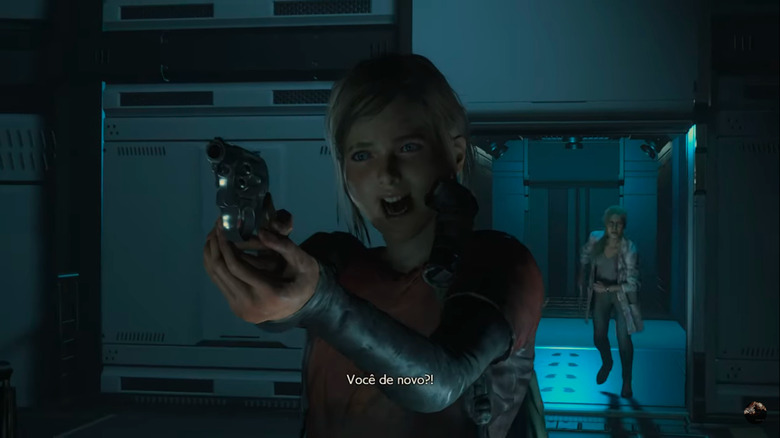 Is the launch date for The Last of Us: Part 2 a little too far away for you? If you happen to have a copy of 2019's Resident Evil 2 remake, a new mod by Darkness Valtier might just be the answer to your prayers.
It's worth noting that this mod — which swaps out one of Claire's outfits — will only feature Ellie from her appearance in the original The Last of Us. As you might have gathered via numerous previews for the title, Ellie is set to be a couple of years older for Part 2 and thus will look a bit different. But we still think it's a valuable addition to your Resident Evil 2 mod collection. After all, how much more appropriate can a new character mod get? Ellie has plenty of experiencing downing zombie creatures. Now she'll get to try her luck with the undead in RE2.

We just wonder how child Ellie would've handled getting stalked by Mr. X. It's one thing to sneak around trying to avoid conflict. It's another to have a massive mountain of a man marching all over looking for you, throwing doors wide open when you least expect it.
Resident Evil 2 was nominated for a number of awards this year, even taking home some "game of the year" honors from a few critics. A follow-up remake to that remake, Resident Evil 3, has already been announced and is set to arrive on April 3, 2020.
The Last of Us: Part 2 was originally scheduled to release in February 2020, but has since received a delay. Players can now expect to join Ellie on her next gruesome, terrifying adventure on May 29, 2020.
We'll undoubtedly find more interesting RE2 mods to share with you, so check back for more later on.