Nintendo Reminds Everyone It Had A Pretty Awesome Decade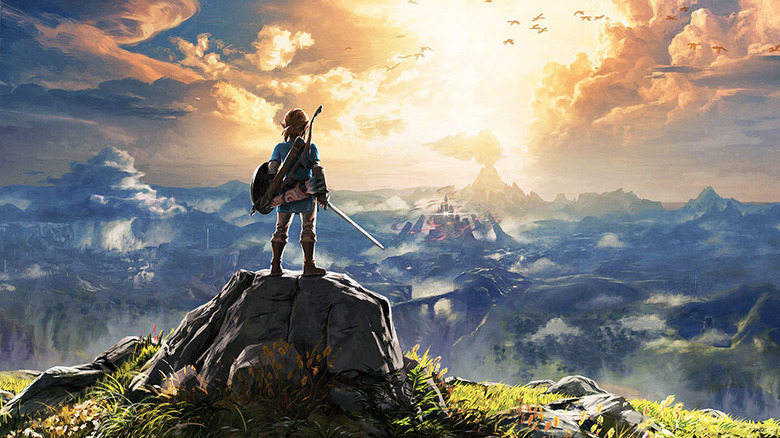 It's easy to forget, but this decade has essentially contained five different Nintendo hardware generations. There was the Nintendo DS, Nintendo 3DS, Wii, Wii U, and Nintendo Switch. On all of them — even the Wii U — there were some pretty specular moments Nintendo would like to remind you about.
Advertisement
The company tweeted out an image last night showing off all its major highlights from the past ten years. And once you take a look yourself, you might discover that a) you're surprised that particular item was a part of this decade, or b) you didn't give that game or feature its due at the time.
Take a look back at some highlights from the past 10 years! Which of your favorite games & systems can you spot? pic.twitter.com/kFHKvr5cMn

— Nintendo of America (@NintendoAmerica) December 30, 2019
The obvious ones are there, of course. Breath of the Wild? Check. Super Smash Bros. Ultimate? To forget it would be a sin. Mario Kart 8 Deluxe? No way it's not making this list.
But how about Amiibo? That's right — Nintendo's tiny little statues debuted during this decade, sending collectors into a frenzy. The NES and SNES Classic consoles also came out within the past few years, though you might have pushed them to the back of your brain now that the Switch has titles from both systems. And oh yes; Super Mario Galaxy 2 is a game from the 2010s, arriving at the very tail end of the Wii's dominance.

Advertisement
Nintendo even gives the Wii U several shout-outs in the image, with a hat tip to the console itself as well as nods to Pikmin 3 and Super Mario 3D World. The Wii U may not have been the runaway success the Switch clearly is now, but it helped shape what Nintendo's next console was going to be. That is undeniable.
For now, we'll get back to anxiously awaiting Nintendo's next big first-party release. The 2020s are shaping up to be just as huge for the company, and we can't wait to see what the future holds.