The Next Fate/Stay Game Is Unexpectedly Wholesome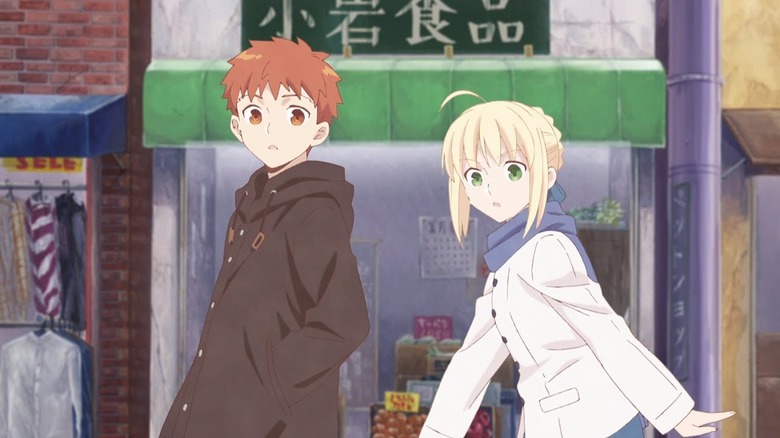 Fate/Stay is a classic anime series with high octane fights, brutal battles, and life-or-death situations. That said, the latest anime in the series (and by extension, the latest game) is downright wholesome. Rather than fighting, we see legendary warrior Saber in the kitchen.
Aniplex's Today's Menu for the Emiya Family is based on the anime of the same name. It's a cute, slice-of-life series that walks viewers through some basic, nutritious recipes. It's pretty relaxing, and a nice change of pace as compared to the flashy fights that the series is famous for. The game appears to follow the anime to a T, with the game touting the following description:
"The kind and delicious world of Today's Menu for the Emiya Family appears in the form of a game. Cut, saute, bake, and deep-fry... Saber, Sakura, and Rin will challenge a variety of cuisines!? What kind of cuisine will you cook up!? Of course, you can also sit down and enjoy delicious food you make together with the cast."
Based on that, it truly seems Today's Menu for the Emiya Family is a fan-service title.
As far as gameplay goes, the announcement trailer shows very Cooking Mama-esque mechanics. Chopping, stirring, and mixing food requires precise timing. You'll use these skills to make curry, salmon, and the fluffiest pancakes you've ever seen. All these recipes are pulled straight from the manga/anime, so players will essentially be able to recreate their favorite episodes. That said, the game promises a whole new story, too.
Today's Menu for the Emiya Family will release on the Nintendo eShop in Spring 2020. To get a taste of this "delicious and gentle world," prospective players can watch the anime, read the manga, or watch the original Fate/Stay series. This last suggestion might cause confusion, however, because the usual world of Fate/Stay is anything but "gentle."