The Uncharted Movie Is In Trouble, Again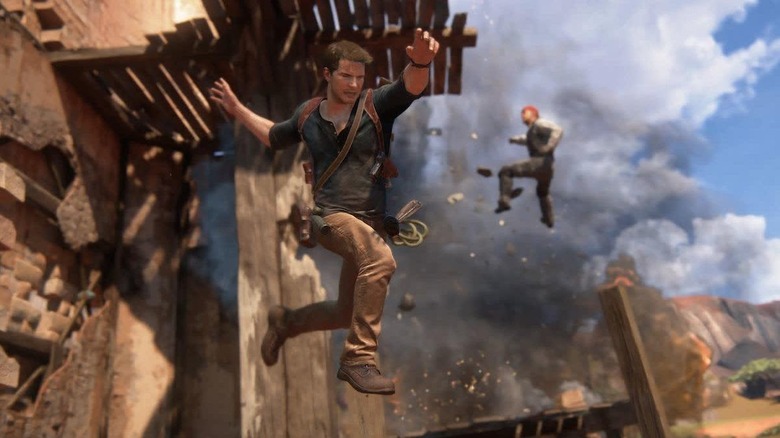 There is evidently something cursed about the Uncharted movie production. Since its very humble beginnings in 2008, it hasn't exactly been smooth sailing for this adaptation. Director after director has abandoned ship, and just when we thought there was a release date in sight, director Travis Knight has ditched the project.
Knight, of Bumblebee and Laika Studios fame, came forward in September to save this apparently doomed movie. Today we learned that the apparent time crunch on the production has forced him to step down from helming the long-awaited project. According to Deadline, this is due to Tom Holland's busy schedule. Being Spider-Man takes up a lot of time, after all, and Sony has decided that this boy wonder will be both Peter Parker and Nathan Drake.
A time crunch is a much more benign reason for leaving the production than, say, "creative differences." Director David O. Russell wanted Uncharted to be a pseudo-mafia style film, and left when he realized this vision wouldn't come to fruition. Neil Burger seemed to believe that YA novel adaptation Divergent would be more worth his time. And Shawn Levy decided to direct the upcoming video game-inspired action-comedy Free Guy instead. It seems that no director wants to touch the Uncharted movie. 
Despite this bad news, the Uncharted movie is definitely going to happen; we hope anyway. There are two big name actors attached to the project who (fingers crossed) don't appear to be going anywhere. Tom Holland will be joined by the rather unexpected addition of Mark Wahlburg playing the part of Drake's mentor Sully. While we'd venture to guess that it is unlikely we'll see Uncharted on the silver screen in December 2020, we think we'll see it before Tom Holland is old enough to play Sully himself.