2020 Will Be A Big Year For Ape Escape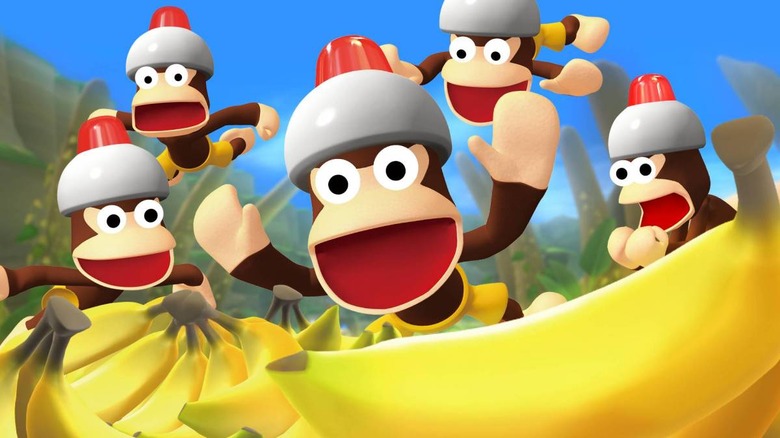 Remember Ape Escape? The first game celebrated its 20th anniversary in June of last year. This critter catching series was revolutionary when it originally released, turning into something of a cult classic as the years went on. The last true Ape Escape title came out way back in 2005 for the PlayStation 2. It looks like those crafty apes might make a comeback in 2020.
A series of tweets dating back to 2016 have led fans to speculate about the return of Spencer and his Peak Point Helmet. More recently, @piposaru20th tweeted "This year also, exciting, wonderful! To send lots of important information" to ring in the new year. The Japanese account is no mere fan account, either. It appears to have been made in order to celebrate Ape Escape's (called Pipo Saru in Japan) 20th anniversary last summer. Notably, SIE Japan, the game's original publisher, follows the account. This tweet seems to indicate some kind of Ape Escape return. A remaster? A sequel? A PlayStation 5 launch title?
Fans can only speculate and they've been speculating for years now, ever since the Japanese PlayStation Twitter account celebrated 2016 with a tweet featuring one of the escaped apes. It was, after all, the Year of the Monkey. Even if it was just a clever way to pay homage to the zodiac, the tweet riled up Ape Escape fans desperate for a new way to monkey around. 
Even more excitement came after the anniversary tweet from @piposaru20th: "Piposaru (20 years since then. I've been running around, but I wonder if there's anyone chasing me anymore...?)" This tease seemed to be just that: some kind of tease of news to come. Hopefully, piposaru20th will make good on its promise and deliver "lots of important information" about the future of Ape Escape.