Finally, A PlayStation Trophy You Can Drink Out Of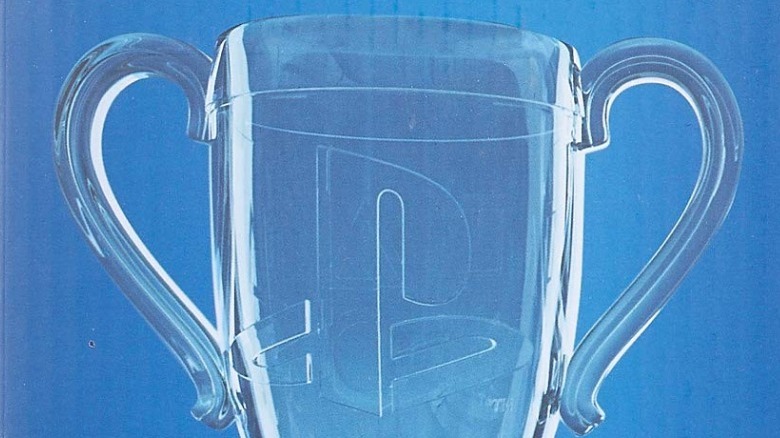 We may receive a commission on purchases made from links.
Did you finally claim that platinum trophy in God of War? If you're one to imbibe when celebrating your victories, we think we found a product that'll help get the job done.
A company called Paladone apparently manufactures and ships a PlayStation Trophy cup that, yes, you can actually drink out of. It's made out of glass, as this kind of product should be. It features two handles, which is good, as you can fit an awful lot of drink into this bad boy. And the best part? The PlayStation Trophy is officially licensed. It bears the PlayStation logo, as well as icons for the buttons fans have come to know and love over the years.
Advertisement
The only downside at this point in time is that this product is out of stock in the United States. We imagine something like this would be fairly popular with PlayStation fans, so we're not surprised.
The reviews for the PlayStation Trophy cup have been pretty stellar thus far. One buyer noted that, "The glass is amazing. The icons and logo are sublime." That same reviewer, however, also said, "Not planning to drink out of it, only using it for display." That just seems like a waste of a good cup, doesn't it?
Another bought the Trophy cup for their kid, stating, "This symbolizes what my child strives to achieve in every game. Thank you for allowing me to give him a 'platinum' trophy for his commitment to excellence." This sounds like a very cool parent; the kind all parents should strive to emulate.
Advertisement
We're not entirely sure when the PlayStation Trophy cup will be back in stock. It's possible Paladone is a very small company and just couldn't keep up with the demand. Or perhaps Paladone only planned on manufacturing a few of these, and now they're gone forever. We certainly hope the latter isn't the case, but if we get word these cups are back in stock, we'll definitely let you know.