Pokemon GO Caused A Ruckus For The Canadian Military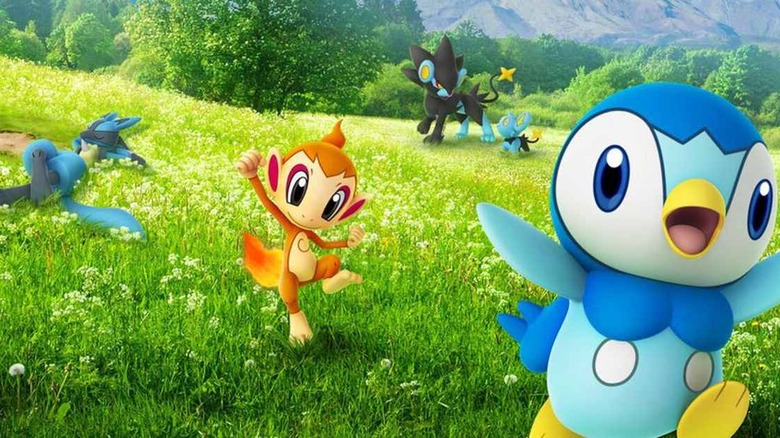 Internal files recently released by Canada's Department of National Defence have revealed that Pokémon GO represented something of a problem when it was launched back in 2016. Much to their surprise, players made their way into military bases (sometimes in the dead of night) in search of Pokémon. This was especially nerve-wracking for the folks on said bases who had no prior knowledge of the game.
This led to numerous email chains in which military officials attempted to decipher what was going on, to varying degrees of success. One such email, from Maj. Jeff Monaghan at CFB Kingston, read, "Plse advise the Commissionaires that apparently Fort Frontenac is both a PokeGym and a PokeStop. I will be completely honest in that I have not idea what that is." Many of the following emails contained similar concerned and self-deprecating tones, with one security expert jokingly recommending that the military should "hire a 12-year-old" to figure this all out for them.
Within ten days of the game's launch, things had escalated to the point where a woman and her children were found climbing all over tanks within the base to try to catch a few of those sweet, sweet monsters. The issues with trespassers and lack of common sense from some civilians led to further action. A team of military police officers had to download the game so they could gather intel on areas that would be affected by having PokéStops or Gyms in their vicinity.
The files concerning Pokémon GO ran a whopping 471 pages, so it's clear that this was taken seriously by all involved. Perhaps the most wholesome thing to come out of this entire situation is an email from Rear Admiral John Newton.
"Life and work are best accomplished if there is good fun, health and friendship," Newton wrote. "If Pokemon Go enables these values, while we protect our interests, then we all stand to marvel at this intersection of technology, gaming and health."
Wow — Professor Oak couldn't have said it better himself.