Sea Of Thieves Is More Popular Than You Think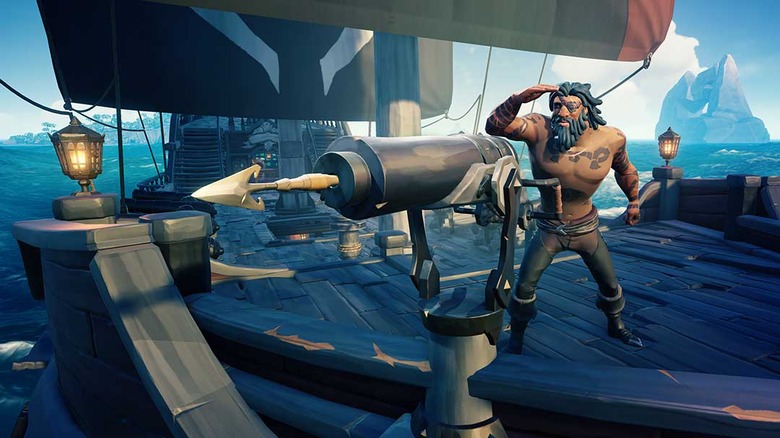 Sea of Thieves doesn't get massive amounts of attention these days; at least not in the way other live service games do. But the team at Rare has been chugging along regardless, and today, announced a pretty huge milestone for its swashbuckling pirate adventure.
Advertisement
According to Rare's Joe Neate, who posted the news on Xbox Wire this morning, Sea of Thieves has officially surpassed 10 million players. The game first launched back in March 2018, so that's a fairly impressive figure to hit in a little under two years.
Neate also had a message to share with the Sea of Thieves player base.
"For everyone at Rare," Neate said, "the Sea of Thieves community represents the very best of what gaming can be. It's home to players from more than eighty different countries, bringing together gamers on Xbox Game Pass, Xbox One, and Windows 10 PC and creating countless stories and moments that people can treasure."

Neate went on to say Rare is "just getting started" and has "big plans for the coming year." So it sounds like we could see even more Sea of Thieves expansion content in the future.
Advertisement
That 10 million player count is no small number, and it might come as a surprise to some. Sea of Thieves isn't as old as, say, World of Warcraft, and doesn't appear to have an incredibly vocal fan base like Destiny 2. But there are fans, nonetheless, and people learning about the game through various means who have been willing to give it a shot. 
Some of the credit might go to Xbox Game Pass, where the title is available on both Xbox One and PC. But Rare is due some credit, as well, for keeping the game alive with frequent content drops and new features.
We're very interested to see what Rare has in store for Sea of Thieves fans this coming year. As soon as we hear more about the studio's plans, we'll let you know.