Yoshi's Crafted World Was Accidentally Available For This Insane Price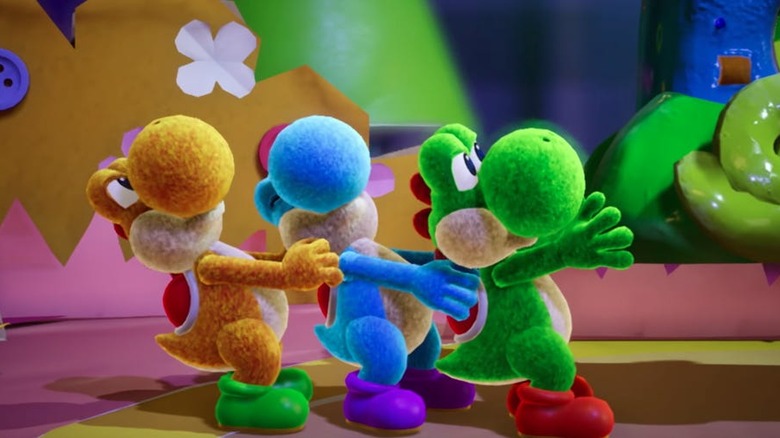 Oops. Target had some explaining to do today after digital codes for the adorable and delightful Yoshi's Crafted World were available for the ultra-low cost of $1. That's a serious deal.
Alas, this price didn't stick around for long after folks from Reddit uncovered this apparent mistake on Target's part. Evidently, this 98% discount was only online for around an hour before Target got suspicious. The retailer quickly and quietly amended its blunder, much to the disappointment of gamers who slept in and missed out on this 4AM lightning deal. Bummer.
According to one Redditor, bargain hunters received apologetic emails after Target shut down the deal.
"We're sorry to inform you that we had to cancel an item from your order #XXXXXXXXX," the retailer wrote. "Due to an issue on our end, we displayed incorrect pricing for this item. You can see more details about this issue below. You have not been charged for the canceled item. We sincerely apologize for any inconvenience this may cause. If you'd like to try to reorder, visit your order details. Thank you for being our guest."
The apology is great and all, but we wanted the $1 game. If Yoshi's Crafted World isn't your fuzzy cup of tea, then you might've been interested in the $1 deal that also applied to the haunting walking simulator What Remains of Edith Finch. This discount, of course, was also an accident on Target's part.
"Due to an unexpected error, the item is incorrectly priced at this time," Target said in a statement to Newsweek. "A small number of items on the site may be mispriced, described inaccurately, or unavailable. Target reserves the right to change or update information and to correct errors, inaccuracies or omissions at any time without prior notice."
To those who managed to take advantage of the accident: we're jealous. But buyer beware: the Reddit thread about this discount warned that some scammers were taking advantage of all the hullabaloo and cheating hopeful gamers out of their hard earned dollars. Great deals aren't always what they seem.