Apex Legends Fans Are Mad About This Oversight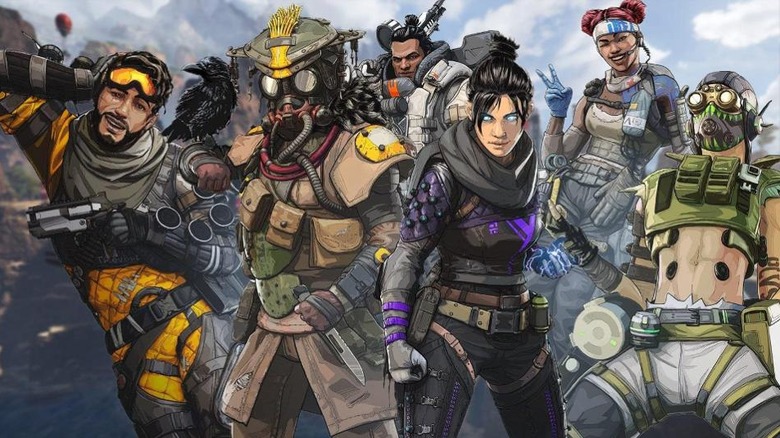 One of the most memorable and exciting aspects of Apex Legends is its colorful cast of characters. Sadly, one Reddit user by the handle of AlcatorSK has recently drawn attention to the fact that the voice actors responsible for bringing these characters to life are still uncredited on the game's official Credits page.
In this thread, the user details their efforts to reach out to Respawn Entertainment and EA to remind them of this oversight. 
"Half a year ago, I started semi-frequently reminding the developers ... that the amazing voice actors of Apex Legends are not listed on the Credits page." explained AlcatorSK. "No-one from the development team has ever even acknowledged any of my posts."
This is especially a bummer when one considers the amount of talent involved in delivering the frequent dialogue of Apex Legends. The cast of Apex Legends is made up from veteran voice actors like Roger Craig Smith and Mela Lee, all of whom are putting their own unique spin on these combatants. Also, as AlcatorSK points out, there have been three new Legends added to the game's roster within the last year. These new characters are also uncredited on the Credits page.
This being the internet and all, the responses to the post are mixed. Some users expressed their support for the actors, while others seemed annoyed that this practice was even brought into question in the first place.
The most interesting responses are from people claiming to work within the gaming industry, some of whom have shared a similar experience. One user claimed to only be credited in around 15 games, though they've worked as a user researcher on over 100 titles. This suggests that this is a trend within the industry that varies, depending on what kind of contract has been signed.
Whatever the case, it cannot be denied that Apex Legends has a fanbase that is passionate about these characters and the actors who portray them. Thankfully, the game's cast members are all credited on Apex Legends' IMDB page. Maybe this outcry will lead to them being credited in a more official capacity in the future.