Sega Ages Brings Two More Classics To Nintendo Switch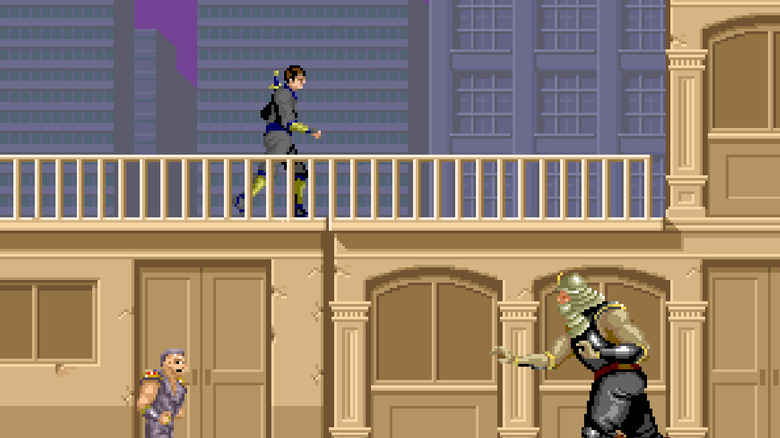 According to two new listings on the Nintendo eShop, Sega Ages has a pair of classic ports on the way for western Nintendo Switch owners. What's more, they'll be available sooner than you might expect.
First up is Fantasy Zone, an arcade classic that American audiences probably know best from its release as a title for the Sega Master System. Imagine a shoot-em-up with the color palette of Yoshi's Island and you may have a bit of an idea of what you're getting into.
Prior to the port's Japanese release, Nintendo Life reported that the Sega Ages version of Fantasy Zone will feature extra bosses and a few other enhanced features. Strangely enough, this isn't the only recent high-profile port of Fantasy Zone. It was also recently included as an arcade mini-game in Yakuza 0, where it was playable alongside other Sega classics like Space Harrier and Out Run. You know, for when you get tired of horrific violence and crime and just want to spend a few of your ill-begotten quarters in the arcade.
Up next is side-scrolling action classic Shinobi. Much like the Fantasy Zone port, Sega Ages has made some interesting tweaks to Joe Musashi's first adventure. There's an all-new Melee Button that affords players special attacks and new point bonuses. Also included is a rewind feature that will allow players to fix their mistakes and come at a group of enemies with a different strategy. 
Perhaps most exciting of all, particularly for gamers who like their challenges a little less grueling, there's the addition of "AGES Mode." According to the game's eShop listing, this mode will grant players "upgraded weapons and increased durability." This is great news for anyone who found the original game's difficulty level to be a bit steep.
Sega Ages Fantasy Zone and Sega Ages Shinobi will both be hitting the eShop on Jan. 23, 2020.