More PC Game Sales Are Happening On Humble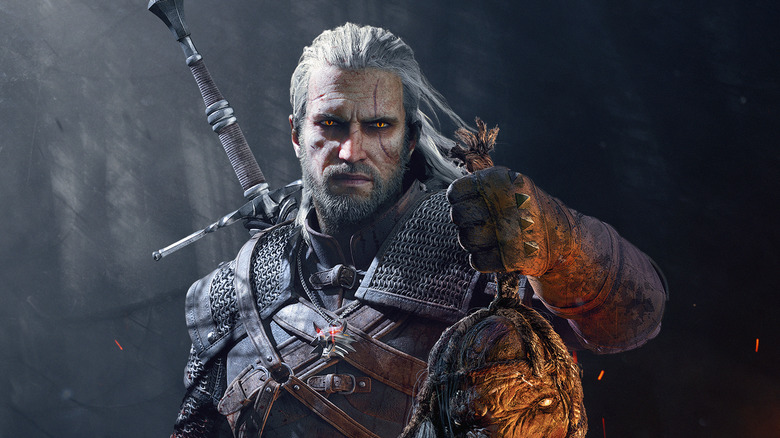 We sure get excited when Steam's various seasonal sales roll around, but ask yourself this question: Do sales on PC games ever really go away? There are countless other storefronts to choose from — some of which sell Steam titles — and Humble is just the latest to kick off yet another discount bonanza.
A quick look at the front page of the Humble store will alert you to a number of different publisher sales happening. You'll be able to save on games from 2K, Bandai Namco, Capcom, Ubisoft, Square Enix, and more. And when you dig into those sales, you'll likely come away pretty impressed at how much you can get for how little you'll pay.
The Witcher 3: Game of the Year Edition for $15? Yes please. Octopath Traveler for just $36? That's a discount you're not going to find on the Switch anytime soon. Resident Evil 2 Remake is only $19.79, and offers a cheap way to prep for the upcoming Resident Evil 3 Remake. And Final Fantasy 15 is a mere $17.49.
You can pick up that last game on the cheap and play the part of a video game prince. And if your family bothers you while you're playing, tell them you want to take on a more progressive role — then move out. That will make you truly royal.
There is one last deal that deserves to be called out, because no one else will do it: Shadow of the Tomb Raider. The Definitive Edition, which includes the game's enormous amount of DLC, is on sale for just $23.99. We'd like to see another one someday. Please stop ignoring this game.
There are countless other discounts to be had in what Humble is calling its Winter Sale. But you only have a limited time to snag these deals. It all wraps up on Jan. 23, so if you love saving money on PC games, you might want to jump in and start browsing.