Monster Hunter: World - Iceborne Might Be Wiping PC Saves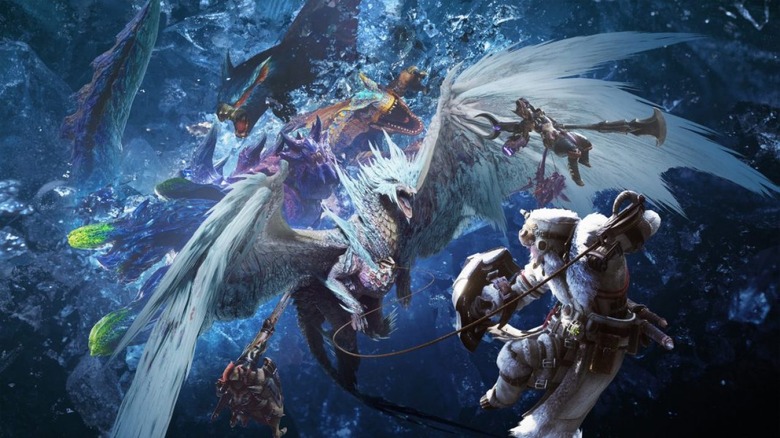 First it happened with Red Dead Redemption 2. Now it's plaguing the newly released Monster Hunter: World – Iceborne PC port. Players have reported wiped saves, costing them hours and hours of effort. This is a nightmare scenario for any gamer, but worry not: Capcom is on the case.
On Jan. 9, the Iceborne expansion finally released for PC. Console players have enjoyed this chilly new adventure since Sep. 6 without any catastrophic issues. PC players, on the other hand, have flocked to Reddit to say that their save files are gone. "Happened to 3 of my friends and we all played together. Now all their data is gone. This is clearly a bug. How do we get attention to Capcom/Steam about this?" wrote one user.
A Capcom representative told PC Gamer the company is investigating the issue, though the team has yet to find an explanation for the glitch. Theories point the finger at incompatible mods or a missed update that changed save formats; however, there doesn't appear to be one common factor connecting these unfortunate data wipes.
Players are saying to be wary of the save file check after installing the expansion. This might lead to an error message that says "no compatible save was found." Following that, the game will create a new save file that overwrites the old one. Yikes. 
In the meantime, players can protect themselves against this bug by backing up their save files or waiting to play until Capcom fixes the mess. Though only a couple days have passed, many players have waited months for the Iceborne expansion to come to PC. Hopefully, the developers will find a quick and easy solution.
Monster Hunter: World – Iceborne is available now for PlayStation 4, Xbox One, and PC.