Here's When Super Smash Bros. Ultimate Will Announce Its Newest Character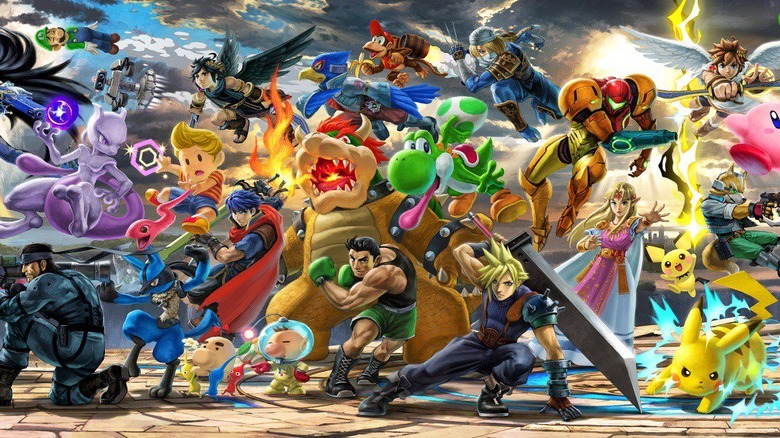 The wait is almost over for Super Smash Bros. Ultimate fans who have been waiting for the next DLC character to be announced. Today, the official Nintendo Versus Twitter account announced a special livestream that will cover that very topic. On Thursday, Jan. 16, Super Smash Bros. Ultimate director Masahiro Sakurai will fill fans in on the juicy details. 
Nintendo Versus tells fans to expect "a roughly 35 minute video livestream featuring an in-depth look at an upcoming DLC fighter." This seems to suggest the new character will be a fairly big inclusion for the game, particularly if they're taking so much time to introduce them. There will certainly be other announcements in the livestream, but hopefully we'll get to see the new character in action.
There's plenty of reason to be excited to see what Nintendo has in store. Super Smash Bros. Ultimate has featured some unexpected and wonderfully bizarre choices as previous DLC fighters. The four other DLC characters who have been released so far have been Joker from Persona 5, Terry Bogard from Fatal Fury, Banjo and Kazooie, and Dragon Quest's Hero. 
Not only do the DLC characters keep things fresh, each new fighter encourages hardcore fans to re-approach how they play. After all, every new character could become someone's go-to fighter.
Fans are already speculating wildly as to the identity of the mysterious new challenger, with many of them filling the comments below the announcement with memes and theories. A few fans are hoping to see Halo's Master Chief added to the game — which is unlikely, but would be awesome. At least one fan is hoping to see the unstoppable Son Goku from Dragon Ball Z make his Smash Bros. debut.
If you've ever had even a passing interest in the franchise and somehow haven't snagged Super Smash Bros. Ultimate, now seems like the absolute best time to hop on board the hype train.