Shenmue 3's First DLC Brings New Playable Characters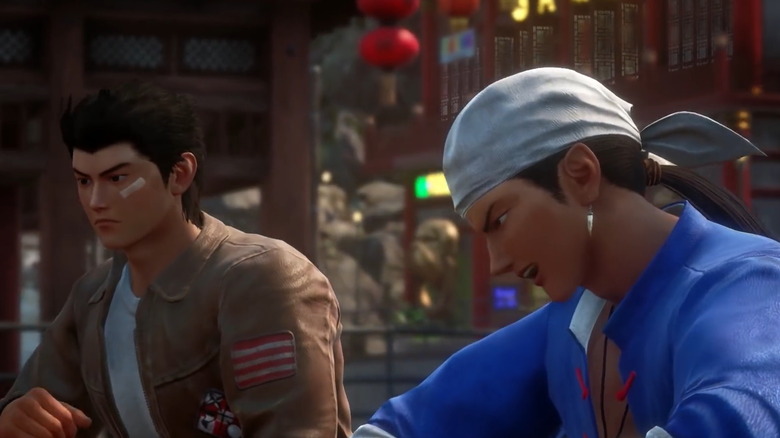 The first DLC for 2019's Shenmue 3 was announced today and it has some surprises in store for longtime fans of the series. After two decades of going it solo, Ryo Hazuki gets a bit of backup.
The DLC is called "Battle Rally" and will be released Jan. 21. According to a report from Gematsu, the game's publishers at Deep Silver promise the DLC will feature several new modes of play. 
"'Battle Rally' offers fresh gaming activities in a race unlike any other, as contestants engage in head-to-head battles whilst racing their way through the course," reads the description from Deep Silver.
Perhaps even more exciting than the prospect of a race is the presence of new playable characters. As mentioned previously, the prior installments of the Shenmue series only featured martial artist Ryo Hazuki as a playable character. "Battle Rally" will also allow players to face these new challenges as Wuying Ren or Wei Zhen, both longtime supporting characters from the series.
Hopefully this DLC will win over the Shenmue fans who felt burned by the latest installment. The game was made following a massively successful Kickstarter campaign, but many backers demanded refunds when it was announced the game would be exclusive to the Epic Games Store. The refunds eventually happened, but the whole situation was a messy one.
In terms of where the series will go next, there are at least three DLC planned for Shenmue 3. It remains to be seen how much further these will develop the game's sprawling storyline, but there's hope for another full entry in the series.
Shenmue series director Yu Suzuki has said he'll keep making these games as long as he can. If the series keeps innovating in small ways like this new DLC is teasing, then there may be plenty of material for a future Shenmue 4 to explore.