Halo Co-Creator's New Game Goes Into Beta Soon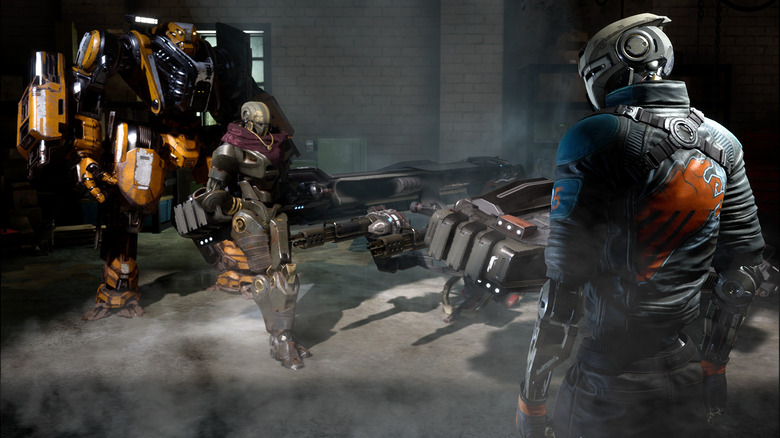 Disintegration is a fairly interesting game, and not just because it's a first-person shooter mixed with strategy elements. The lead on the project – Marcus Lehto — helped create Halo, one of the most popular gaming franchises in existence. People want to know what Disintegration is all about, and soon enough, they'll get to find out for themselves.
Technical Beta signups for Disintegration are now live on the game's website, and are open to those with a PC, PlayStation 4, or Xbox One. PC players will be happy to note that the recommended specs aren't anything outrageous; a GTX 970 will get the job done just fine. You will, however, have to enter your birthdate and region when signing up — both to ensure you're old enough to play, and to see if the beta is actually available where you're located.
According to the folks at VG247, two game modes will be available during the beta period. These are Retrieval, which sounds somewhat like the Escort mode in Overwatch; and Control, which looks to be every capture-and-control mode you've ever played in lots of other shooters.
What'll make Disintegration unique from the standard FPS fare is the strategy bit. You'll be able to play some of it like a first-person shooter, of course. But there are also parts that play like a real-time strategy game. So in Control, for example, you could be on the ground yourself shooting your way toward the point. But you could also be strategically moving units in an effort to flank the enemy. That is something not a lot of games try to do.
Can Lehto and the team at V1 Interactive pull it off, though? That remains to be seen.
Disintegration's Technical Beta will be live on Jan. 28 and Jan. 29 from 11 a.m. ET to 2:59 a.m. ET each day. If you're curious and want to try the game out for yourself, you might want to get a jump on signing up now.