PlayStation 4 Users Will Soon Get To Experience This Grisly Multiplayer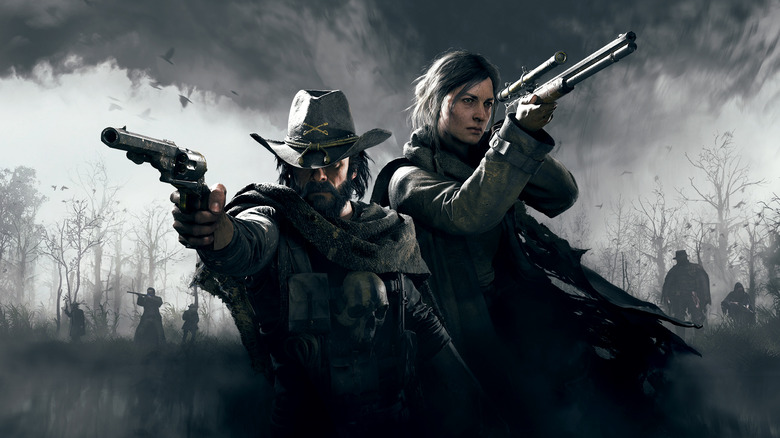 Hunt: Showdown released for PC and Xbox One last year to strong reviews. According to developer Crytek, PlayStation 4 users will get to play the first-person PvP bounty hunting title in February.
Originally expected to release in 2019, the Hunt: Showdown PlayStation 4 port received an indefinite delay at the end of last year. Moving forward, Koch Media will serve as the game's publisher for consoles, including Xbox One. Crytek will remain the publisher for the PC version, available via Steam.
"With Koch handling the publishing side of things, our development team can put all of their focus on continuing to develop and optimize Hunt across platforms, together with our community," wrote Crytek CEO Avni Yerli. "While we focus on development, Koch will apply their immense digital and retail publishing expertise to the title, supporting the game's continued growth."
Set in the late 1890s, Hunt: Showdown transports you to the Louisiana swamps, an area plagued by nightmarish monsters. Combining PvP and PvE elements, each match consists of up to 12 players tasked with hunting down these ghastly creatures. Bounty hunters who take out their marks become the target of the other players, who can kill them and claim the prize for themselves. If you make it off the map alive, you'll earn money and experience you can use to gain an edge in future matches. Hunt also offers a 10-player Quick Play mode.
Beyond the PlayStation 4 launch date, Crytek shared some of the upcoming content players have to look forward to. Update 1.2 will introduce random teams of three, an advanced tutorial, new Legendary Hunters, new equipment, server improvements, and bug fixes. The developer's plans extend past the next patch, with cross-play between Xbox and PlayStation, a Solo PvE mode, live-events, outfit customization, and a new map already in the pipeline.
Hunt: Showdown is available now for Xbox One and PC and comes to PlayStation 4 on Feb. 18, 2020.