Skyrim Fans Won't Want To Miss The Next Elder Scrolls Online Expansion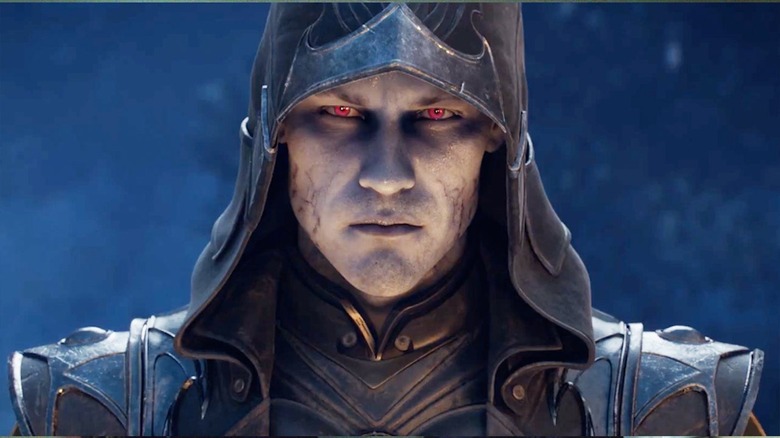 Zenimax Online Studios has unveiled the latest chapter in The Elder Scrolls Online experience.
The Elder Scrolls Online: Greymoor will serve as a major component of Dark Heart of Skyrim, a brand new, year-long storyline that kicks off in March with the Harrowstorm dungeon DLC. Greymoor unfolds in the region of Western Skyrim, a new zone that opens up the frozen wilderness surrounding the city of Solitude, as well as the underground pathways of Blackreach. 
Fans of The Elder Scrolls 5 will find a lot to to love in this fresh expansion, set 1,000 years before the events of Skyrim. Dark Heart of Skryim breathes new life into the familiar land, which Zenimax has filled to the brim with quests, delves, world bosses, and more. You'll help investigate Harrowstorms, a new supernatural event, in addition to the vampires and dark creatures emerging from the depths below Solitude to unleash blood and death on the snow-covered land.
"An ancient evil has awoken beneath the frozen lands of Western Skyrim, and an epic new year-long adventure beckons to Tamriel's champions," teases the official PlayStation Blog announcement. "It's time to face the darkness that now marches forth from Blackreach — Skyrim needs heroes!"
The new chapter will also introduce the Antiquities system. Unleash your inner archaeologist as you unearth ancient relics, items, and collectibles containing information about the hidden history of Tamriel. Once you scry to uncover the locations of these objects, you'll have the opportunity to excavate them through a series of minigames.
The Elder Scrolls Online: Greymoor comes to PC and Mac on May 18 and PlayStation 4 and Xbox One on June 2. According to Zenimax, Greymoor will also launch on Google Stadia at an unspecified date. An unannounced dungeon pack will release in Q3 2020, followed by an unannounced DLC story zone in Q4.