We're Finally Getting An Update On The Next Game In This Acclaimed RPG Series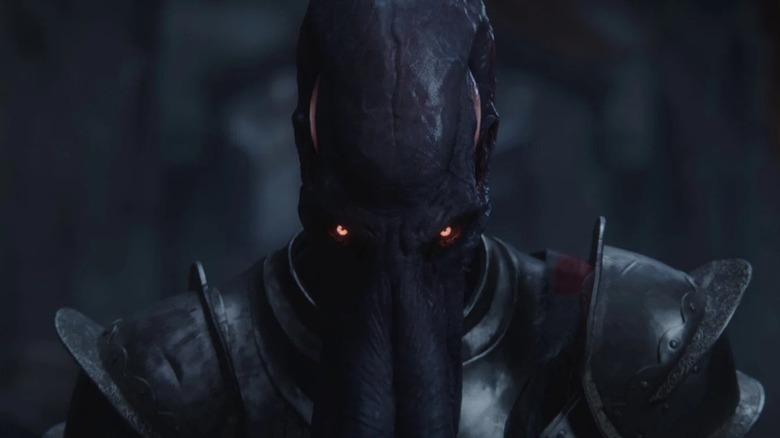 Larian Studios has revealed little about Baldur's Gate 3, the highly anticipated follow-up to one of the best RPGs of all time, since unveiling the project in June 2019. Based on a new teaser shared via the game's official Twitter account, that's about to change.
At just under 30 seconds, the teaser does not feature any footage from the game itself. Instead, Larian has provided a look at the work going on behind the scenes, including motion capture, orchestral arrangements, on-location filming, and even flashes of actors sporting face-capture rigs. These scenes suggest Baldur's Gate 3 has received the AAA treatment and will capitalize on emerging technology to deliver a much more modern take on the iconic franchise. 
According to the clip's conclusion, you can expect to learn more on Feb. 27, 2020, which happens to be the first day of PAX East. Though PAX has not released a schedule for the event, the teaser points to a possible Larian Studios panel on Thursday afternoon. A Baldur's Gate 3 reveal on day one would kick the annual convention off to a strong start.
Though Larian has confirmed Baldur's Gate 3 will release on Google Stadia and PC, the title has yet to receive a release date. With both the PlayStation 5 and Xbox Series X on the horizon, Baldur's Gate 3 could also works its way onto next-gen platforms. Divinity: Original Sin, the game that helped put Larian Studios on the map, released for PC before coming to consoles about a year and half later. Divinity: Original Sin 2 followed a similar pattern and even made its way to Switch last fall.
Despite the lack of release date, Larian has established some key story details for Baldur's Gate 3. The game will focus on the return of the illithids, sadistic beings with potent psionic powers. Hopefully, Feb. 27 will deliver something meatier for fans to grasp on to, such as gameplay footage or an official launch window.