New Fortnite Contest Could Put Your Moves In The Game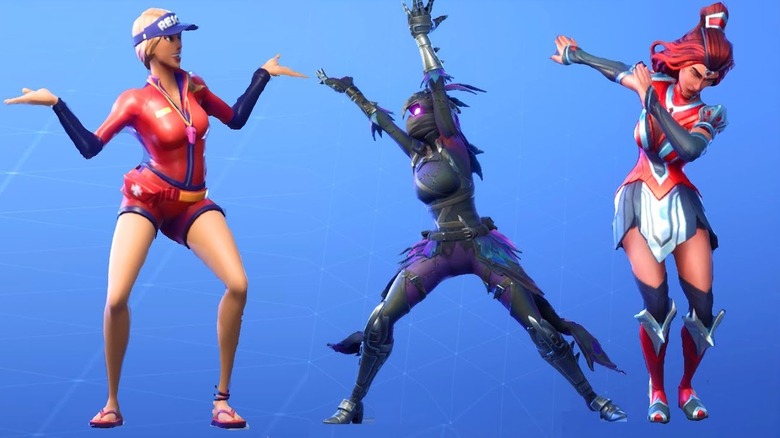 Put on your favorite tunes and start warming up, Fortnite fanatics. Epic Games has just announced the Emote Royale, a new contest created in partnership with social networking video platform Tik Tok.
"Take a video of yourself breaking into an original dance move, then share your submission on TikTok using the hashtag #EmoteRoyaleContest," reads the announcement from Epic Games. "The winning dance will become an Emote in Fortnite."
Participants in the contest can apply from anywhere in the world, but they must be 13 years of age or older. Also, they must use a track from a list of pre-approved songs, which can be found on the contest announcement page.
In addition to getting their dance move immortalized in the game, players will receive 25,000 V-Bucks and a VIP giveaway package. According to DualShockers, this package includes such goodies as a hoodie, a Funko collectible, a wireless speaker, and much more. All in all, it's a pretty sweet bundle for the gamer with the best moves.
This isn't the first time that Epic Games have made the news for their in-game dances. However, this is a case where the new is certainly much more positive. Previously, multiple people have sued Epic Games for allegedly stealing their dance moves. These parties have included actor Alfonso Ribeiro, rapper 2 Milly, and that flossing kid with the thousand-yard stare from Katy Perry's SNL performance.
This contest signals the beginning of something new for Fortnite. It's clear that Epic Games is trying to further connect with their audiences' interests through different promotions and events. Just last week, Epic Games announced their Icon Series, which aims to brings themed gear and Emotes inspired by streamers and other content creators to the game. Tyler "Ninja" Blevins kicked off the Icon Series with a Ninja-inspired skin, which prompted immediate fan response.