Spongebob Squarepants: Battle For Bikini Bottom - Rehydrated - What We Know So Far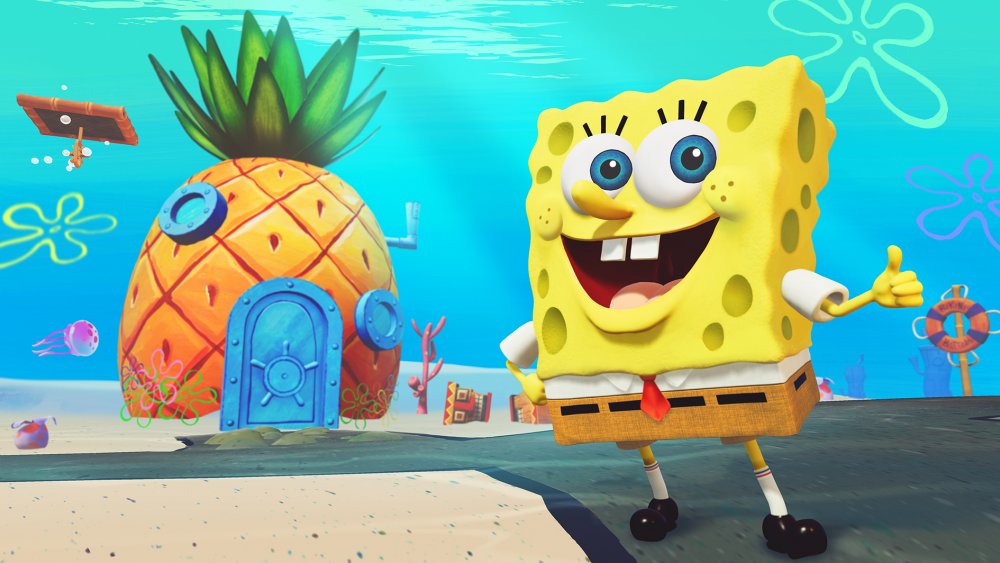 For video game fans of a certain age, mentioning THQ's Spongebob Squarepants: Battle for Bikini Bottom brings up many happy memories. It's one of those very rare video games based on a cartoon series that seems like actual effort went into making it. The original PlayStation 2 release of the game holds an above-average score on Metacritic. Many of the critics surveyed seem to agree that it's a surprise that the game turned out as solid as it did, particularly given the reputation the majority of tie-in games have.
Advertisement
That's why fans should be pretty excited to learn that a full HD remake of the game is coming out later this year. Not only that, but it looks to be bigger and better than ever before. Now that we've got your attention, Spongebob fans, let's take a look at what to expect from this F.U.N. game. Are ya ready, kids?
What is Battle for Bikini Bottom's release date?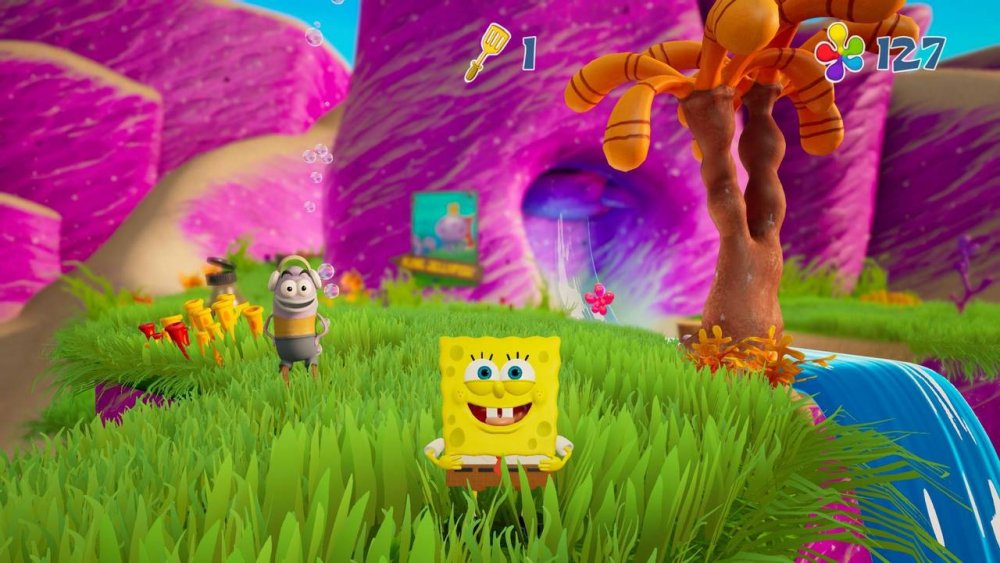 The Steam listing for the game has an appropriately vague-but-cute release date listed. It merely says "(When) I'm ready," referencing one of Spongebob's catchphrases from the show. 
However, according to an official Nintendo timeline for 2020 game releases, it appears as though Battle for Bikini Bottom is projected for a release date of May 22, 2020. Whether this means different platforms will have different release dates is unclear. However, there's one big reason to believe that they'll all share the same release window: the franchise's new movie, The Spongebob Movie: Sponge on the Run is scheduled to release the same day. What better way to get fans right in the feels than by releasing Rehydrated on the same day as the latest theatrical release?
Advertisement
As a side-note, this means that Battle for Bikini Bottom — Rehydrated will share a release month with The Last of Us Part 2. This likely won't impact its sales; it's just hilarious to realize.
Is there a Battle for Bikini Bottom trailer?
Battle for Bikini Bottom's announcement trailer is about twenty seconds long, featuring the voice of Patchy the Pirate asking the question that kicks off every episode of the show: "Are ya ready, kids?" 
Advertisement
He's answered by Spongebob himself, who puts on a helmet and lets out a "fierce" and absurd battle cry. That's about it for this trailer, though it wouldn't be surprising to see something more substantial closer to the game's release.
It's clear that THQ Nordic is banking on name recognition to sell this one, which isn't a terrible call. Not only is the franchise a proven seller, but it also has a fanbase of people with fond memories of the original Battle for Bikini Bottom.
What platforms will you be able to play Battle for Bikini Bottom on?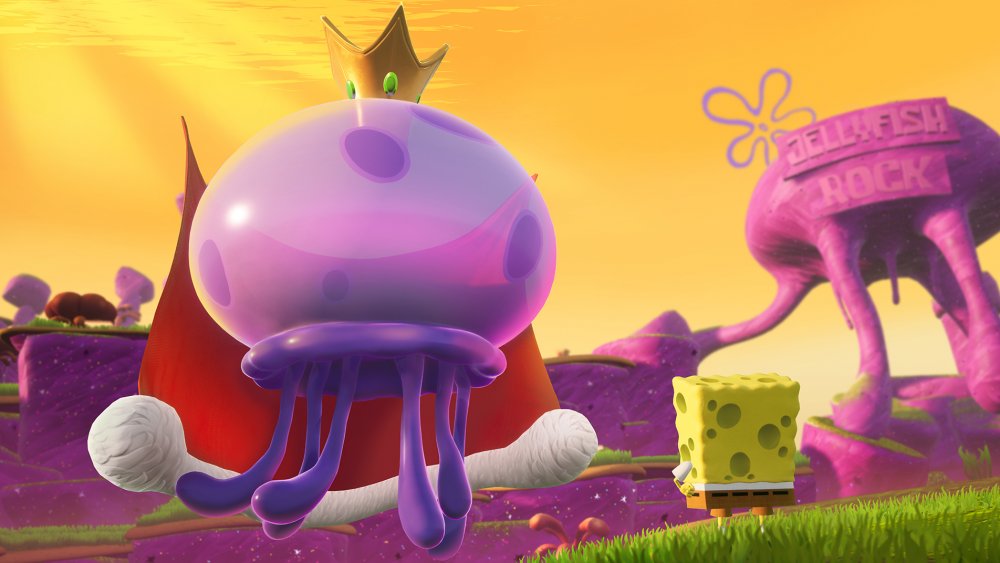 According to the trailer above and the game's Steam page, you're pretty much set when it comes to getting a copy of Rehydrated for your platform of choice. The game is set to release for PlayStation 4, Xbox One, Nintendo Switch, and PC. 
Advertisement
This is another smart move, considering the widespread appeal of Spongebob. With a new movie coming out to generate extra hype, it'll be important for THQ Nordic to get this title into as many hands as possible.
What will Battle for Bikini Bottom's gameplay be like?
Though the trailer is bare bones, IGN has provided a 12-minute gameplay demo of the PS4 version. It looks like the new game will play much like the original version, just with some refinements. 
Battle for Bikini Bottom is a platformer with major collecting elements to the gameplay. Different collectibles can be used for different things, like opening new areas. Spongebob combats enemies using different bubble-based attacks, which can be upgraded throughout the game. 
Advertisement
In addition to reviving the original version's gameplay, Rehydrated will also feature some new material. According to its Steam page, Rehydrated will feature a "horde mode" multiplayer component for up to two players. It will also include content removed from the original game, including a boss battle against a robotic version of Spongebob's pal Squidward.
All in all, it's looking like Battle for Bikini Bottom — Rehydrated is shaping up to be the ideal remake for Spongebob fans of the modern era.