Smash Bros. Leaker Thinks They Know Ultimate's Next DLC Fighter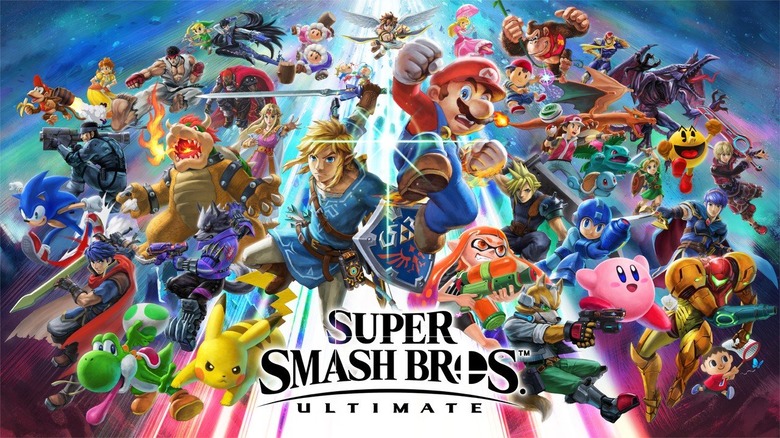 Nintendo may not be done adding third-party characters to Super Smash Bros. Ultimate just yet. A prominent leaker by the name of @MandyCanNot correctly called the addition of Byleth in Smash, along with a few other notable industry news items. Now it seems some of @MandyCanNot's past predictions are getting a fresh look, including one about Ultimate's next DLC fighter.
And who might that fighter be, you ask? It's another who, for years, was closely associated with the PlayStation brand before going cross-platform. You might know him from '90s commercials where he visited Nintendo of America's headquarters and talked smack through a megaphone.
That's right — @MandyCanNot predicted that Crash Bandicoot will be DLC fighter number six.
crash comes directly after the first challenger pack

— MandyCan (@MandyCanNot) October 22, 2019
We know what you're probably thinking — that tweet is from October 2019. How is it suddenly news now? It just took some time for the leaker to be viewed legitimately, it seems. The Byleth prediction — despite being made in October, as well — wasn't proven true until very recently. Now people appear more willing to give @MandyCanNot the benefit of the doubt.
While we won't take Crash coming to Super Smash Bros. Ultimate as gospel just yet, it isn't out of the realm of possibility. Ultimate has become a "celebration of gaming," roping in stars from all sorts of franchises that span multiple consoles and generations. Crash showed up a year or two back on the Switch thanks to a remastered trilogy of his first three games. So it makes a lot of sense for Nintendo to tap this very famous character.
In fact, we're kind of surprised it hasn't happened already.
Nintendo plans on rolling out a new line of DLC fighters for Smash over the course of the next two years, so we'll have plenty more news to share in the future. Stay tuned.