Some Animal Crossing: New Horizons Pre-Orders Will Come With A Cute Little Gift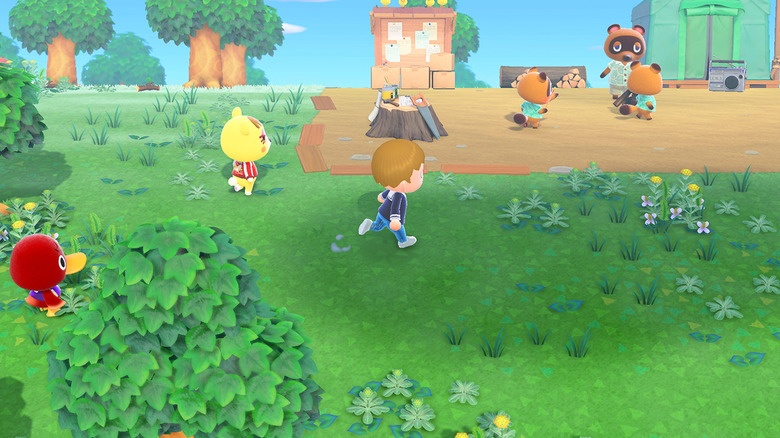 Animal Crossing fans are already looking forward to New Horizons, but it seems at least one retailer wants to sweeten the deal for those who pre-order the latest entry in the series. A Reddit user named senor_andy posted an image of a Target ad — the kind that might show up in your Sunday newspaper. That ad shows off a free pre-order bonus players can nab for securing their copy of Animal Crossing: New Horizons early.
And goodness, is it ever adorable.
The new Target ad (US) has a preorder bonus listed for ACNH! from
AnimalCrossing
As you can see, this Animal Crossing journal is what waits on the other side of a Target pre-order. It's designed as you might expect with its Animal Crossing theme. It also comes with a "custom 2020 calendar," perfect for tracking your homework assignments, classes, meetings, or what have you.
It could also be used to stay on track in Animal Crossing: New Horizons. How in debt to Tom Nook are you, exactly? With this handy little journal, you'll never forget to pay the village's resident mobster again. Bad things happen when Tom Nook doesn't get his money. We're not saying your missed payments and those bad things are more than a coincidence, but... that's a nice home you've got there. Would be a shame if something happened to it.
According to Target, supplies are "limited" for the Animal Crossing journal, so if you're interested in picking that up along with your copy of New Horizons, you should probably get your pre-order in as quickly as possible. And a reminder: this deal is for Target only, as far as we can tell. Target is where you get the journal. GameStop is where you get upsold on a game protection plan. Those are two very different things.
Animal Crossing: New Horizons hits the Nintendo Switch on March 20 — the same day as Doom Eternal. There's no word on whether the latter will be offering a cute pre-order bonus, as well.