The Untold Truth Of Atari Hotel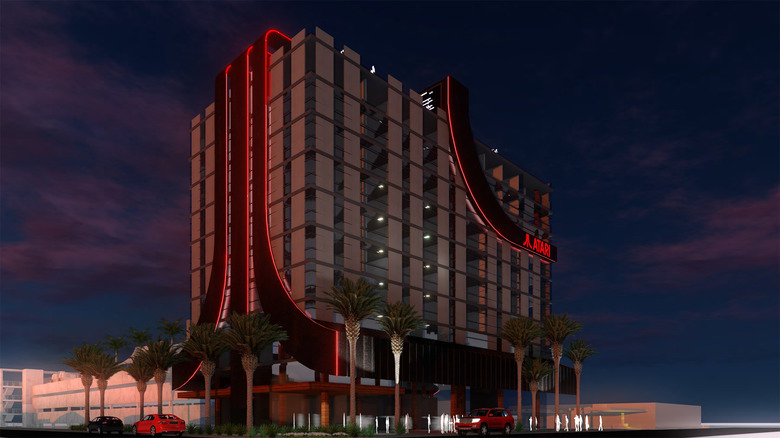 Remember Atari? Of course you do. Atari is credited with making video games a thing that the world actually took seriously. It all started with Pong and escalated from there. Despite the legitimate and insanely lucrative state of the gaming world today, Atari has gone by the wayside. But now it's back with new... hotels? Hotels. Atari is getting into the hospitality business in a big way.
Atari describes its new venture as "a unique lodging experience combining the iconic brand with a one-of-a-kind video game-themed destination." What sets Atari Hotels apart from your average motel is arcade bars, state-of-the-art esports facilities, and the latest and greatest of gaming tech available to guests. A Hilton built for Hearthstone tournaments, if you will. Concept art shows a building wrapped in the iconic three-lined Atari logo, complete with what appears to be a giant rooftop screen for the ultimate gaming experience. Neat. 
The first of eight planned venues will break ground in Phoenix, Arizona this year. Soon after work will begin on sister locations in Austin, TX, Chicago, IL, Denver, CO, Las Vegas, NV, San Francisco, CA, San Jose, CA, and Seattle, WA. This ambitious project is justified by the fact that gamers apparently have deep pockets. In its announcement, Atari Hotels noted, "More than 2.5 billion gamers across the world spent more than $152.1 billion (US) on games in 2019 alone; an increase of +9.6% year on year."
Why Atari?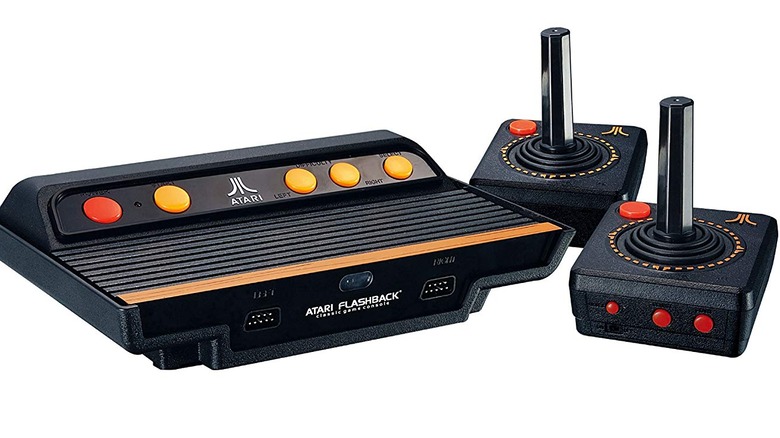 How did Atari decide that hotels would be its next big thing? Why would a gaming company pivot to a completely different industry? Apparently Atari is relying on the power of nostalgia to be profitable, saying, "One of the most distinctive trends in gaming is gamers gravitating toward recognizable intellectual property. Atari Hotels will offer consumers exactly that, marrying the origins of gaming and the future of the booming industry into a fun and unique travel destination."
While Atari was all the rage in the '70s, it suffered in the great video game crash of 1983. The company never really managed to recover despite the success of Pong, Centipede, and Asteroids, and has been floundering ever since. In its long history, Atari has continually been outdone by up and coming brands like Nintendo, and then PlayStation, and then Xbox. But maybe this newest venture will pay off.
We'll see when the first Atari hotel opens in the near future.