Samsung Is 'Pushing' For This Xbox Series X Feature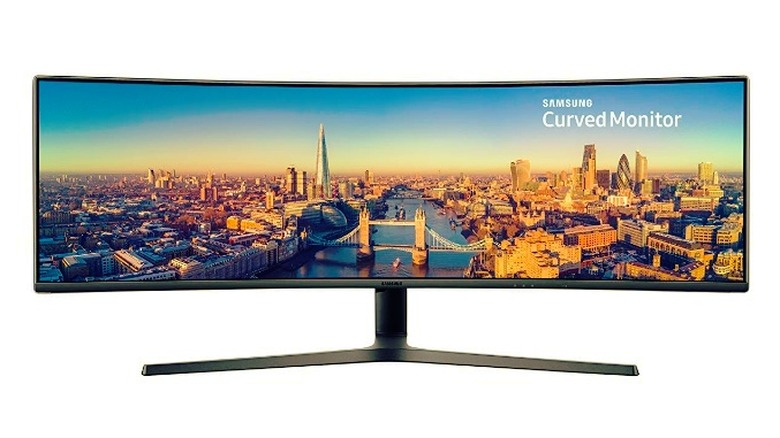 Have you ever played on an ultrawide monitor before? It's glorious. You see more of the area around your character. You can see cars a few lanes over in racing games. It's easily better than gaming on a standard widescreen display, and for years, those on PC have kept this luxury all to themselves.
Samsung is looking to change that, presumably starting with the Xbox Series X.
According to PCGamesN, Samsung and Microsoft's Xbox division are reportedly having discussions about getting ultrawide support working. Samsung told the outlet, "We're pushing, we're talking," and though there's no definitive answer on whether the Xbox Series X will support ultrawide displays, the mere existence of such a dialogue is good news for console gamers.
The Xbox Series X will likely have the power to push those additional pixels. Not only that, the start of a new console generation is a great time to get developers on board with new features. If all goes well, you could be playing Halo: Infinite at 60 frames-per-second on a ridiculously wide display. Then console gamers will have reached another point of parity with PC gamers — something this current generation is lacking in a big way.
This could be good news for PC gamers, too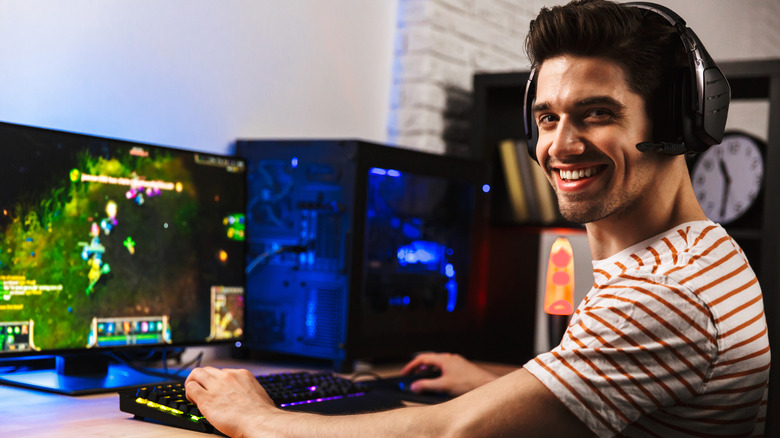 Shutterstock
Here's a dirty little secret about support for ultrawide displays: not every PC game has it. Sure, you can boot up something like Destiny 2 and enjoy an extraordinarily wide field of view. Some developers, though, just don't see the point in making their games work with monitors that not many people own.
Console gaming, however, is mainstream gaming. If the Xbox Series X supports ultrawide, there are players out there who will undoubtedly rush off to Best Buy and pick up a new display. That'll grow the number of ultrawide monitors out there, and make it more worth a developer's while to offer support. And that, in turn, could also help those on the PC side get the most out of their fancy displays.
As we stated earlier, getting this support on console isn't a slam dunk — Microsoft has to agree, and we're sure Samsung would like to reach out to Sony about offering support on the PlayStation 5, as well. Should we hear more on the topic, we'll be sure to get you an update.