Power Rangers: Battle For The Grid Gets A Mighty Update
Superhero fighting game Power Rangers: Battle for the Grid has just received a new update and a trailer to go with it. The trailer for Battle for the Grid V2.0 shows off the various heroes and villains, as well as the eight different arenas where they can get into all kinds of Saturday morning violence.
Advertisement
The biggest change, however, is that the game now supports cross-play on all platforms. That means Power Rangers the world over can challenge one another, regardless of which console they own the game on.
Other changes detailed in the V2.0 Patch Notes include a whole host of bug fixes, but also the addition of some new gameplay mechanics. The most notable of these gives players more options when recovering from a knockdown. The game previously did this automatically, causing players to flip back up to their feet. Now, Battle for the Grid will allows players to be a little more strategic with how they recover and charge back into the fight.
Power Rangers: Battle for the Grid keeps improving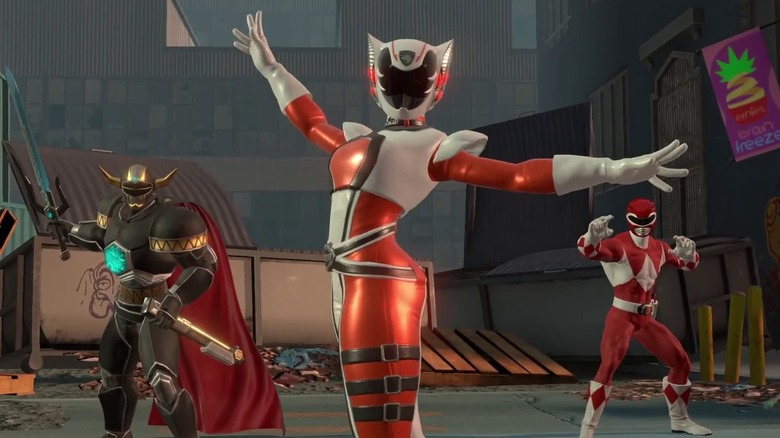 Power Rangers: Battle for the Grid got off to a rather middling start when it was released in early 2019. Early reviews praised the game's fighting mechanics, but took the game to task for its nonexistent storyline and small roster of fighters. As GameCrate's Angelo M. D'Argenio put it in his review of the game, "The presentation could be a lot better all around." 
Advertisement
Since release, Battle for the Grid has seen regular updates that have brought more story and characters into the fray. This even includes relatively deep cut characters like Lord Drakkon, who was introduced to the canon only a few years ago in the Power Rangers comic books.
With the character roster now sitting at a more respectable 18 fighters and new combat mechanics available to players, it looks like Battle for the Grid is a game to keep your eyes on. While even the Power Rangers themselves have a habit of being pretty cruel from time to time, this game only seems to get bigger and better with each new update.