This New Bundle Will Have You In Beat-Em-Up Heaven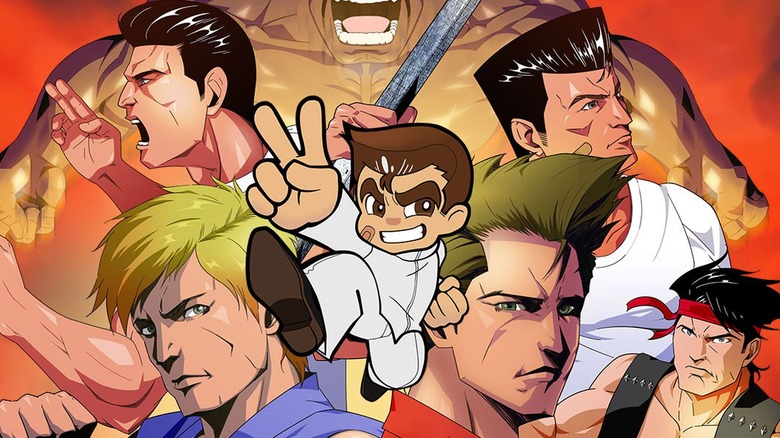 Fans of old-school beat-'em-ups can rejoice. Arc System Works has announced Double Dragon & Kunio-kun Retro Brawler Bundle, which will bring 18 classic arcade and console games to the PlayStation 4 and Nintendo Switch. As you might have guessed from the title, included among these games are the original three Double Dragon games for the NES.
In addition to the games in the collection, there are more than a few extras that should keep brawler fans busy for a while. As the announcement reads, "Online play mode is available for all titles, and a total of 55 in-game missions are waiting for you to obtain nicknames and avatars to show off to your friends!" 
It's unclear what these extra missions are, but we're already cracking our knuckles and swinging our bicycle chains in anticipation of the battles to come. As enticing as it sounds to once more wreck baddies as Jimmy and Billy Lee, there are many other games that will make this collection worthwhile. Let's take a quick look at what else the Retro Brawler Bundle has in store.
So much old-school action in one place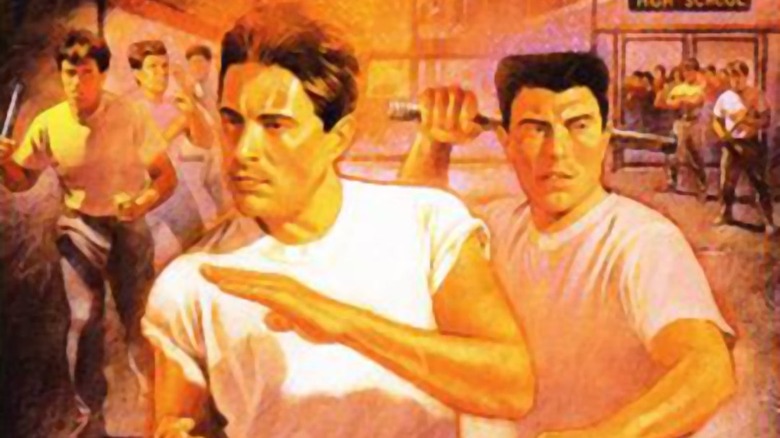 The Retro Brawler Bundle will feature nearly a dozen games in the Kunio-kun franchise, many of which have never been localized in North America. These include the original beat-em-up entries, as well as the series' more sports action-oriented spin-offs. This is a great opportunity for American fans to finally get their hands on an officially-licensed U.S. release of these games. Also included in the collection are a few of the original attempts at bringing Kunio-kun to the States — stone cold classics like River City Ransom and Renegade.
Still, the biggest draws here are undoubtedly the Double Dragon titles. Even for franchise devotees, the Double Dragon series has been very hit or miss in recent years. Double Dragon 4 was a disaster both with critics and fans, while Double Dragon Neon managed to be passable by embracing a campier tone and art style. However, the original games still hold up decently well, and having the opportunity to revisit the classic trilogy on current consoles is exciting.
You'll only have to wait till Feb. 20 before you can take to the mean streets with Double Dragon & Kunio-kun Retro Brawler Bundle.