This Animal Crossing Clone Is All About What Fans Want
Ever get tired of combat and killing in video games? Robert Tatnell did. That's why he has decided to "'go solo' and start building colourful, relaxing games instead." His first solo project looks rather familiar: a human character moves to a small town filled with animal neighbors, where they catch bugs, fish, and decorate their lovely little home.
Advertisement
Robert Tatnell, who honed his design chops at Sony and Lionhead, is working on an Animal Crossing clone called Hokko Life. He describes it as "a creativity-filled community sim game" filled with features like designing and crafting furniture, painting, building, farming, fishing, and that old Animal Crossing mainstay, bug hunting. While the game certainly has its own charms and improvements upon the Animal Crossing formula, it is undoubtedly and heavily inspired by the series. And people have taken notice.
"First it was Temtem. Now it's Hokko Life." read one tweet today, "If you don't port your games to PC, someone else will come into the same space and take up all of the remaining money that was just sitting there." 
Advertisement
One of the things that differentiates Hokko Life from Animal Crossing is that it will indeed be launching on PC, but that's not all.
Hokko Life is all about what Animal Crossing fans want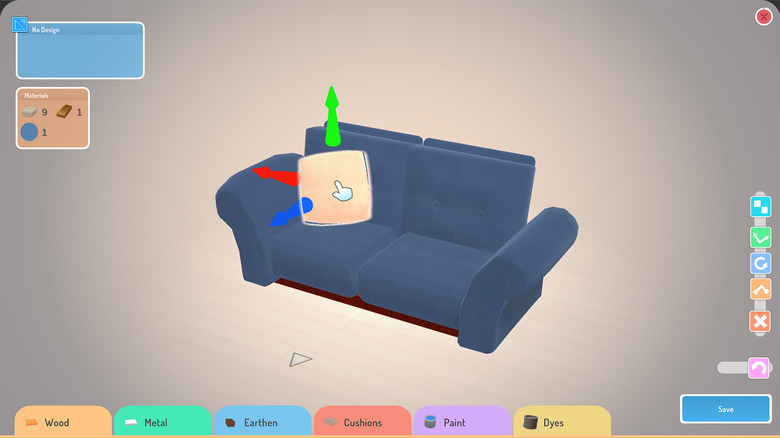 Hokko Life is being built by Robert Tatnell and Robert Tatnell alone. He is aiming to release the game for early access on Steam sometime this year, saying, "By bringing the game to Early Access first I can continue to develop and improve the game, along with the support and input from the community."
Advertisement
Taking some input from the community is probably a good idea, considering how Nintendo got into hot water with fans about its saving scheme for the upcoming release of Animal Crossing: New Horizons. With fan input, Tatnell expects that the full release will have expanded clothing, furniture, seasonal features, and town events among other things. He's got a robust Discord going for prospective players who want to keep an eye on — and maybe influence — the game's development.
So think of Hokko Life as an Animal Crossing by fans for fans, adding in the things players have really wanted in the series, like bespoke furniture. There's also a standalone app that players can use to design T-shirts for their villagers — something fans have been doing outside of the game for years. 
Advertisement
Hokko Life, whenever it comes out, promises a perfect experience for Animal Crossing fans.