The Truth About Prince Of Persia's Comeback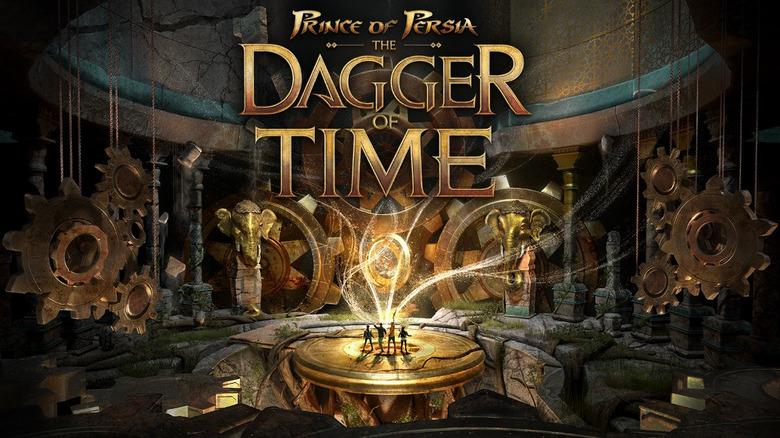 Remember back when the Prince of Persia franchise was thriving? It was so popular that Hollywood decided it couldn't go wrong with a live action movie. We all know how that went: even the handsome Jake Gyllenhaal couldn't save that phenomenal flop.
It's been a decade since the release of Prince of Persia: The Sands of Time, and now Ubisoft has decided it's time for our prince to return — just not in the way we expected.
No, there's not a new Prince of Persia game in production; at least not in the sense that gamers everywhere will have the opportunity to play it, anyway. Rather, Ubisoft has created a new VR escape room based on the series called The Dagger of Time. This in-person experience has you team up with the NPC Kaileena (who you may remember from Prince of Persia: The Two Thrones) as the two of you bend time in order to solve puzzles.
The game apparently functions as a real escape room hosted in VR; players will need to climb, cooperate, and suss out solutions to all the traps and riddles of Fortress of Time. Sound like your kind of thing? You'll have to find a location hosting the return to Persia.
How to play Prince of Persia: The Dagger of Time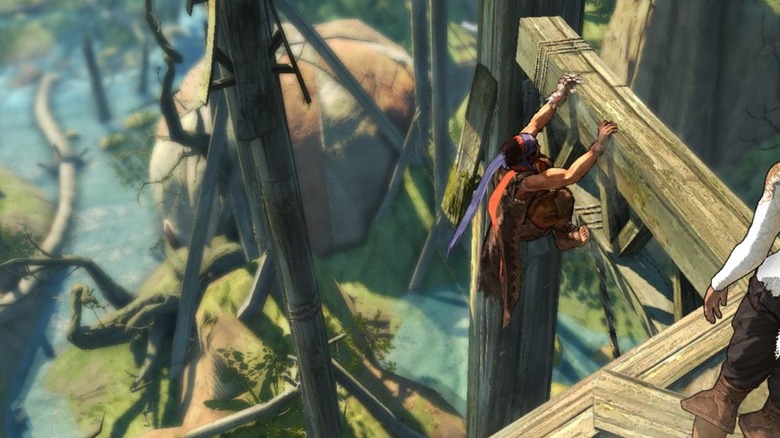 Prince of Persia: The Dagger Of Time is a virtual reality escape room, meaning that it has to be hosted in an escape room-esque setting. These experiences obviously aren't available for home use, so you'll have to head to one of the escape room locations across Europe and North America.
While you're there, you might also want to check out the other VR escape rooms Ubisoft has to offer.
Ubisoft also hosts an archaeological adventure based on Assassin's Creed Origins called Escape the Lost Pyramid, in which you and your friends will have to escape a puzzle-filled pyramid. If Greek mythos is more your thing, then you'll be delighted with Beyond Medusa's Gate, an hour long experience based on the latest Assassin's Creed title, Odyssey. Watch out for snakes.
The reason these aren't your run-of-the-mill, at-home VR experiences is because Ubisoft has designed them to be huge, sprawling and collaborative. Our return to Persia in The Dagger of Time needs a 10-foot by 10-foot room to make the Fortress of Time really feel like a fortress. We wouldn't want to smack into our buddies while trying to stop the evil sand monsters. That would just break the immersion.
If Prince of Persia returns in a more widely accessible way, we'll be sure to let you know here. For now, an escape room will have to do.