Ex-CS:GO Pro Slapped With 116 Year Prison Sentence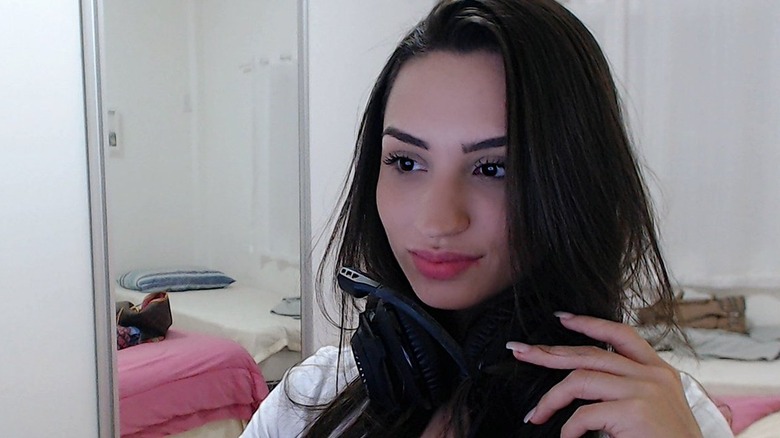 Former Counter-Strike: Global Offensive pro gamer shaAy (real name Shayene Victorio) is in quite a bit of trouble. According to AFK Gaming, the Brazilian streamer has been accused of embezzling and running a fraudulent business, selling items without following through on getting them into the hands of around 118 customers. While this is already a sticky situation, the wildest part of the story is that she has been given a prison sentence of 116 years. Whether or not she will end up serving that sentence has not yet been determined.
Advertisement
Victorio took to her Instagram account recently to address the situation for the fans (translation via Talk Esport). "I appreciate the concern about the news. I am not arrested and I will not be arrested," she wrote. "I work with my image, I do live broadcasts daily, I am known in my field, I have a physical address. It does not fit in with what is being judged out there." She also intimated in the Instagram post that many of the issues with her store were due to the tumultuous relationship with her ex-husband, who was a partner in the company. 
Meanwhile, according to a translation from Dexerto, Victorio's lawyer believes that the sentence is utterly absurd, saying that he hopes for a more humane sentence. In addition, he said implied that many of the charges were brought forth by people who were trying to smear his client's name. 
Advertisement
"[My client] is now the target of defamation on the internet, with people creating fake pages to attack her, simply for the purpose of gossip and malevolence," said lawyer Antônio Carneiro.
It should be noted that, under Brazilian law, Victorio would not be expected to serve even a third of the proposed sentence. The maximum time served in Brazil is 30 years, even for more heinous offenses.