Mortal Kombat 11 Leak Reveals The Next Characters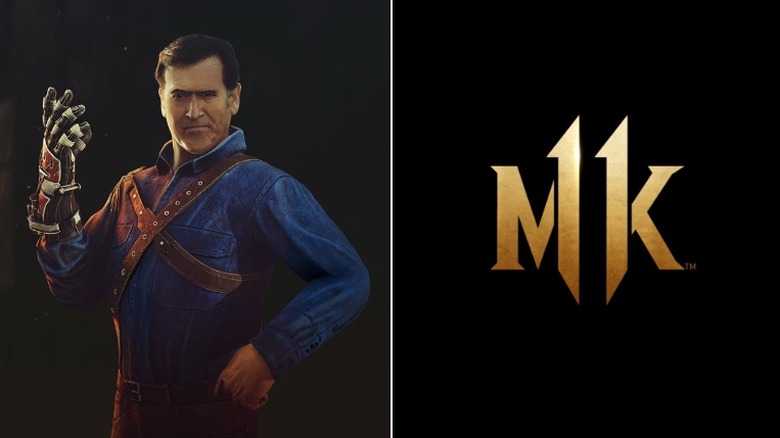 Mortal Kombat 11 has featured some fun characters, particularly in its first round of DLCs. However, we may have just learned who the next three characters are that will be joining the fight. According to a report from Game Rant, data miners have been hunting around in the files of Mortal Kombat 11's newly-released Spawn character DLC and have found what appear to be direct references to the new characters.
The first two are returning Mortal Kombat series characters, Sheeva and Fujin. Sheeva is a long-standing character in the franchise, having made her first appearance way back in Mortal Kombat 3. The four-armed Shokan warrior was playable in Mortal Kombat X but was only featured as an NPC in Mortal Kombat 11 (until now, apparently). Meanwhile, Fujin is somewhat of a less-popular character. He made his first appearance in the reviled Mortal Kombat Mythologies: Sub-Zero. He's only been playable in a few games since then, mostly relegated to cameos in story sequences. He was also mentioned in dialogue as having been killed prior to the events of Mortal Kombat 11, but that game's time-hopping storyline may mean that some kind of resurrection is in the cards for this fallen warrior. Fujin was previously theorized as being a future DLC character, so this really seems plausible.
The most exciting of these new characters is a fighter who is brand new to the franchise: Ash Williams from the Evil Dead franchise. It's looking like Ash will be joining previous horror icons like Freddy Kreuger and Jason Voorhees, both of whom have been featured as previous Mortal Kombat DLC fighters.
One of our first hints that Ash would be coming to the game came way back when everyone was freaking out over the Joker's Mortal Kombat 11 design. Around that time, data miners went rooting around in the Joker DLC files and found evidence that Ash would be an upcoming character. NetherRealm didn't confirm or deny anything at the time, and everyone just kind of forgot about it following the release of other DLC characters like Joker, the T-800 Terminator, and Shang Tsung.
The clearest evidence so far, aside from the leak that revealed the other DLC characters, comes from an email sent to IGN just this week. The email lists the copyright information for the other guest characters, with one notable addition: one line of credits mentions "'ASH' character from 'ARMY OF DARKNESS.'" That's basically as close to an official confirmation as we've gotten.
Fan reaction to the leak has been mixed. Some have been ecstatic. One fan tweeted, "This will single-handedly get me to buy MK 11." Another fan was excited to hear iconic Ash actor Bruce Campbell delivering one liners in MK 11, writing, "Bruce is going to serve the intros so hard."
Others are less excited. As one Twitter user asked, "Is this common in MK games for them to pull random a— TV characters out of a hat and throw them as DLC? It seems there's a lot of them lately and the only ones I recognized are Joker and Terminator."
It should be mentioned that this would be far from Ash's first appearance in a video game. Along with adaptations of the Evil Dead series like Hail to the King and A Fistful of Boomstick (both of which featured voice acting from Bruce Campbell), he was also heavily featured in Dead By Daylight.
The Dead By Daylight DLC featured Ash as he appeared in the Showtime series Ash vs Evil Dead, complete with a mechanical hand and absolutely no patience for the demonic forces he faced. This DLC proved to be popular with fans, and it wasn't long before Bruce Campbell began to talk about a new fully-fledged Evil Dead game on the horizon. Last summer, Campbell teased that the new game would be coming to consoles and PC.
It's highly unlikely that he was referring to Mortal Kombat, since he talked about how "immersive" the new game would be. Still, including Ash in Mortal Kombat 11 would be a heck of a way to hype up Ash's next solo game and the new Evil Dead movie that is supposedly in development.
Regardless of those other projects in the pipeline, we'll hopefully hear something soon about the next DLC pack for Mortal Kombat 11, which should put most of this speculation to rest. The final character of the most recent Kombat Pack, Spawn, was just released earlier this month. Hopefully NetherRealm will take advantage of the momentum they've gotten from the excitement surrounding Spawn to go ahead and announce their next characters.
We have a feeling that NetherRealm's next announcement is gonna be pretty "groovy."